Starfield: The Heartbreaking Story Of Fan Alex Hay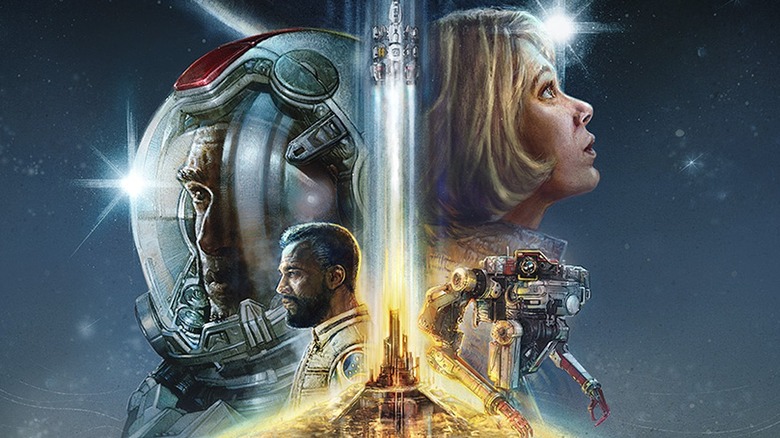 Bethesda Softworks
"Starfield" finally arrives in September of this year, bringing Bethesda's long-gestating spacebound RPG to Xbox and PC. The game is expected to be the "Fallout" and "Elder Scrolls" dev's biggest game ever, but one fan sadly won't be able to play it.
Back in March, Bethesda superfan Alex Hay took to the "Starfield" subreddit to express his disappointment with the fact that he wouldn't get a chance to play the game. He explained that he'd been excitedly keeping up the game's development for some time, but his cancer diagnosis made it unlikely that he'd get to enjoy it after the latest delay. "Was disappointed with the delay from November as I'd stopped treatment for my lung cancer ... in September and was looking forward to it as a distraction," Hay wrote.
Hay still ended his message on a positive note, imploring his fellow Redditors to enjoy the game for him. The thread was subsequently filled with players offering their condolences, as well as a number of people promising to name a ship after Alex Hay in their own playthroughs. Others turned their attention to Bethesda, hoping that the company would allow Hay to at least play an early version of the game. Sadly, Alex Hay passed away shortly after this post gained traction within the Starfield community. 
However, Alex Hay's journey with "Starfield" may not be over, thanks to an outpouring of support from the fan community.
Bethesda may add a tribute to Alex Hay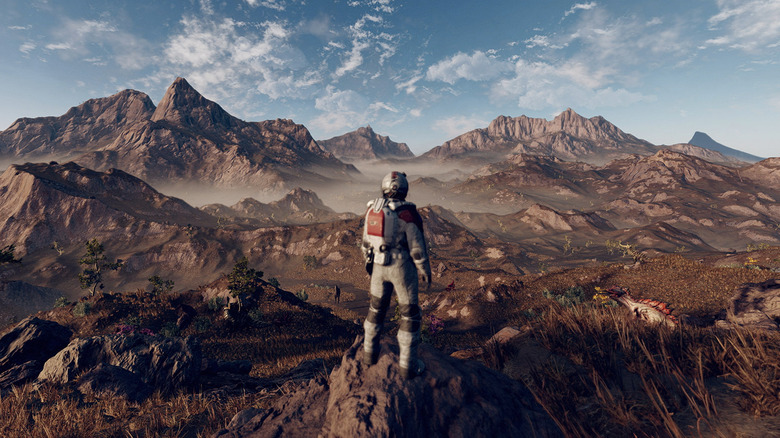 Bethesda Softworks
The subreddit's heartfelt messages have been making their way to Bethesda since March, and one YouTuber has revealed that the company may have a tribute in store for Alex Hays. According to YouTuber Light — who focuses primarily on Bethesda's upcoming projects — the developer has been reached by shares of Hay's original Reddit thread and the Twitter hashtag #AlexInStarfield. Light explained on Twitter that Bethesda may now have plans to include a tribute to Alex Hay in the game, but nothing definitive has been announced or shared. 
For everyone still trying to get Alex in Starfield: I have been told that Bethesda are "Aware of Alex and the situation" and "Likely have plans"

So nothing concrete yet but at least they know about it. Fingers crossed!#AlexInStarfield

— Light (@LightYTOffical) May 20, 2023
It's unclear if this tribute would take the form of an NPC, a landmark, or even some piece of equipment. Some gamers have previously been immortalized within their favorite titles in such a way, including Michael John Mamaril in "Borderlands 2" and Wu Hongyu in Overwatch." Even without a full confirmation, this is still a promising update for the fans who have been working to get Hay's story out there.