Super Mario's Bowser Is Way Younger Than He Looks (According To Nintendo)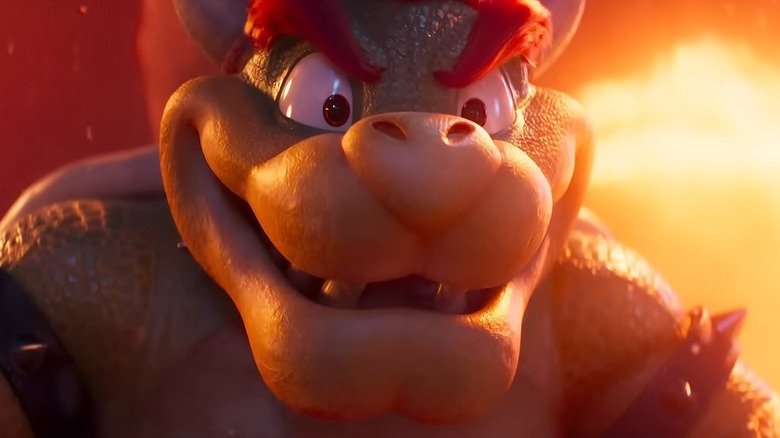 Mario has been saving the Mushroom Kingdom from Bowser and his minions for nearly 40 years at this point. Their rivalry has become the stuff of legend, but they're not as old and grey as you might believe.
Advertisement
According to an official clip posted by Nintendo, Bowser is in his mid-thirties — which is shocking, to say the very least. This would essentially make the original "Super Mario Bros." a more futuristic story, since that game was released in 1985 and features a full-grown villain who apparently wasn't born until four years afterward. 
The big reveal of Bowser's age arrived, out of all places, in an instructional video explaining how to make a new Nintendo account. Putting aside how odd it is for Nintendo to make this video six years into the Nintendo Switch's life cycle (a fact that a number of commenters have clowned on), it's probably pretty helpful for any gamers who just now picked up the handheld console. The video provides every step of the process, including registering your email with Nintendo, adding family members to a shared account, and — you guessed it! — inputting your name and date of birth.
Advertisement
Here's how Nintendo may have inadvertently revealed Bowser's (nonsensical) age.
Bowser is 34, which makes Bowser Jr...
To give viewers an example of how to input their own personal information, the video shows Bowser — whose canonical email is now and forever bowser@nintendo.com; you can't change our minds — entering his birthday as February 5, 1989. This would, of course, mean that everyone's favorite King of the Koopas is only 34 years old. A later section of the video also reveals that Bowser Jr. is 13 years old, just in case anyone was wondering about the rest of the Koopa family line.
Advertisement
Of course, the most obvious explanation here is that Bowser's name was just being used as a cheeky placeholder for the purposes of the video, and this clip isn't meant to be seen as canon. That hasn't stopped fans on Twitter from getting a kick out of this reveal, but many are still trying to figure out who Bowser Jr.'s mom is. Has she been missing for 13 years at this point?
incredible that we know when bowser jr's birthday is, we know that bowser had him in his early 20s and now bowser is 34 years old (same age as me lol), but we dont know who his mother is https://t.co/PM8X4ZyKjM

— Rooreelooo 𓆉 (@Rooreelooo) June 5, 2023