Next-Gen Consoles Could Arrive As Early As 2019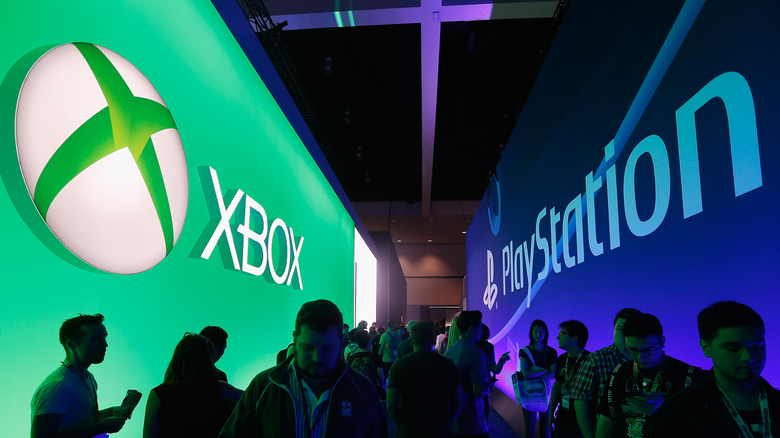 Getty Images
Another leak can once again be traced back to LinkedIn — that is, if history holds true with regard to Activision's Call of Duty games.
According to a job posting that shockingly remains online, Call of Duty developer Infinity Ward is looking for an Associate Game Designer to help work on what it calls "an exciting, unannounced next-gen title." Normally, this might not raise any eyebrows — especially since both Microsoft and Sony have come right out and said they're working on new hardware. What makes this post interesting, though, is that many believe we won't see a new PlayStation or Xbox until 2020.
Advertisement
Call of Duty games are developed by three studios on a rotating schedule. Infinity Ward worked on 2016's Call of Duty: Infinite Warfare. Sledgehammer Games was responsible for 2017's Call of Duty: WWII. And Treyarch had the reins on this year's Call of Duty: Black Ops 4. Which should mean that, next year, Infinity Ward is once again up at bat.
Next year is 2019. If Infinity Ward stays true to its three-year development cycle — and its next game is truly "next-gen" — that would place the new PlayStation and Xbox consoles a year ahead of when they were expected.
Of course, this could be much ado about nothing. The Call of Duty franchise is going in an entirely different direction with this year's Black Ops 4, opting for a multiplayer-only experience devoid of any real single-player campaign. Activision could simply support that title for an extra year while its other teams gear up for new consoles in 2020. But it's hard to believe that Activision would lose out on the opportunity to sell a brand new game in 2019. Perhaps another remaster is on deck?
Advertisement
The next game in the Call of Duty series, Black Ops 4, arrives on Friday, Oct. 12, 2018.