Diablo 3 Cross-Play Is Officially Being Worked On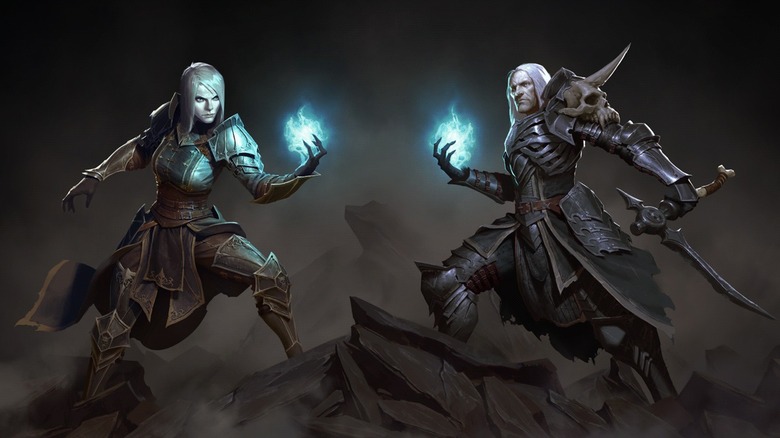 The cross-play tide looks to be turning. The latest beneficiaries? Owners of Blizzard's popular dungeon-crawler, Diablo 3.
According to a story from Business Insider, a representative from Blizzard Entertainment confirmed that cross-platform play is a feature currently in development for all versions of Diablo 3, stating that "it's a question of when, not if."
Advertisement
Business Insider also reports that Blizzard is in talks with platform holders — mainly, Sony and Microsoft — to get cross-play working.
Diablo 3 is already available on PC, Xbox One, and PlayStation 4. A Nintendo Switch version is set to release on Nov. 2. It's that Switch version, along with the changing cross-play climate, that has Blizzard interested in letting players from competing platforms join up.
The debate about cross-play has been around since the last console generation, but has heated up in recent years thanks to advocacy from some notable games and publishers. Rocket League has long allowed cross-play between console platforms and PC, and more recently, has been working to enable cross-play between home consoles. And Minecraft, despite being a Microsoft property, has embraced cross-play where able, enabling the feature across a wide variety of consoles and devices.
Advertisement
But a seismic shift occurred when Sony changed its policy to allow cross-play late last month. And credit for that change has to go to Fortnite: Battle Royale, which released on the Nintendo Switch during E3 2018 and offered cross-play between Switch, Xbox One, PC, and mobile. Calls for Sony to change its stance lasted for several months, with Sony periodically issuing statements to knock the idea down.
But eventually, Sony relented, allowing Fortnite through as part of a "test" program.
It's clear that more games are now eager to take advantage of cross-platform play themselves, and it remains to be seen how Sony will handle the rush. The company said yes to what is arguably the biggest game around in Fortnite, but will it say no to the same Blizzard that makes Diablo 3 and Overwatch? That's worth keeping an eye on.