Two New Games Hit Xbox Live Games With Gold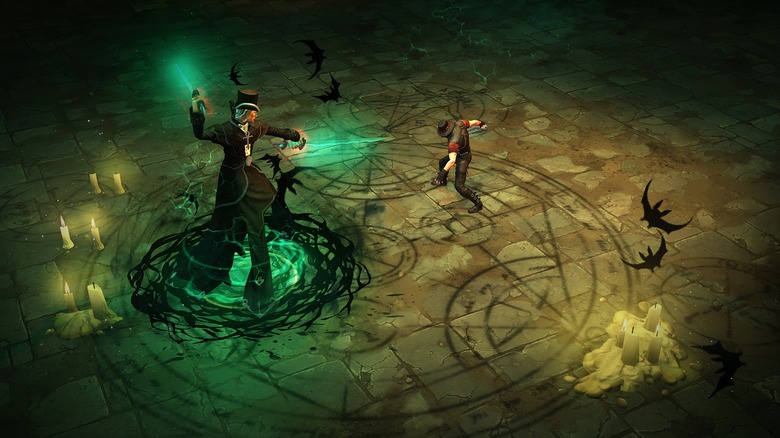 It's time for the middle-of-the-month shuffle that Xbox Live subscribers know all too well: when two games exit from the service's free Games with Gold lineup and two brand new ones appear.
Unfortunately, that means Livelock and Stunman: Ignition have to say their goodbyes. The good news is, Victor Vran for the Xbox One and Hitman: Blood Money are now available for download.
Advertisement
Victor Vran is an action RPG not unlike the Van Helsing series of games. Only this time, the lead character is not a vampire hunter, but instead, a demon hunter. The game earned some acclaim from several major websites, including Eurogamer, which praised its simplicity. It's just "hitting stuff and collecting loot," as the outlet's review stated. So if you want to spend a few mindless hours crawling through levels, bashing enemies, and getting new weapons to play with, Victor Vran is your kind of game.
Undoubtedly, though, the star in the lineup at this stage of the month is Hitman: Blood Money. The game is available to both Xbox 360 players and Xbox One players via backward compatibility, and represents one of Agent 47's first outings on the Xbox 360 platform. This one was highly regarded, as well, with IGN giving it a score of "Great" and lauding its level design and replayability. Oh, and the ending is worth checking out, too.
Advertisement
Hitman: Blood Money also offers an interesting look at what the Hitman franchise was way back in 2006 and what's changed in the time since. It's an interesting trip to take — especially since IO Interactive's Hitman 2 is mere weeks away.
Are demon-hunting RPGs and stealth games not your cup of tea? Fear not. Overcooked, a fun, frenzied party game that centers around cooking became available on Oct 1. and will remain free through the end of the month. For that one, we highly recommend you play couch co-op with friends. Just prepare for the occasional argument or two. Much like the kitchen you're trying to keep in order, things can get pretty heated.
Victor Vran will remain free as part of Games With Gold until Nov. 15. Hitman: Blood Money's stint on the service lasts until Oct. 31.