Rocket League's RocketID Delayed To 2019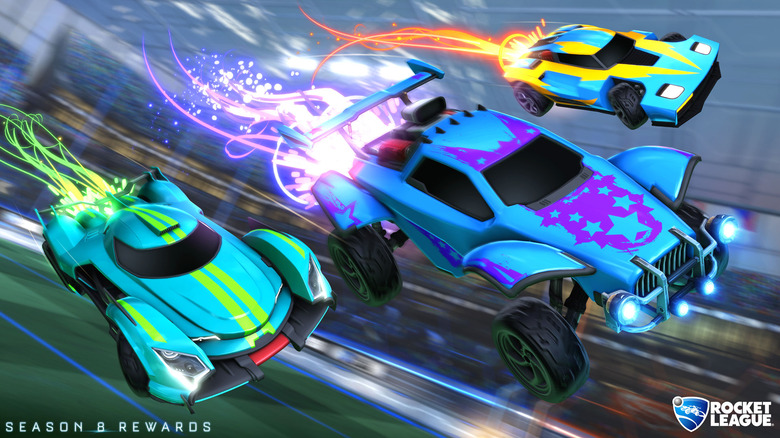 Bad news for Rocket League fans with friends on other consoles. According to the official Rocket League blog, the RocketID system — which would enable cross-platform friends lists and parties — has been delayed once more. The system, which was slated to come sometime in the near future, is now targeted for a 2019 release.
This is now the third time RocketID has been delayed. Psyonix laid out a roadmap in early May that detailed several big changes coming to Rocket League throughout the summer. In that, RocketID was scheduled to launch sometime in July or August. But on Aug. 9, Psyonix stated that it needed more time to "put the finishing touches" on the system, delaying it until September.
But that window didn't hold, either. In September, Psyonix came back to the virtual podium to announce yet another delay for RocketID, promising that it would show up "in a future update." Psyonix's apparent goal was to have RocketID up and running before the end of 2018. As we've learned today, that won't be the case, and it goes to show that it's not easy for games like Rocket League, Fortnite, and Diablo 3 to enable such a complicated feature.
Rocket League's blog update wasn't all bad news, though. Psyonix announced that, as part of its Fall 2018 Roadmap, Rocket League will be gaining support for the Xbox One X, bringing the game up to 4K resolution while supporting 60 frames-per-second and HDR. And news broke on a brand new event coming to the game this winter. Frosty Fest 2018 is scheduled to begin in the middle of December, enabling players to earn "Snowflakes" that they can turn in for seasonal prizes.
More news on Xbox One X support, as well as Frosty Fest 2018, will come later this year. Those looking forward to RocketID can expect an update in the Rocket League Winter 2019 Roadmap, which Psyonix plans to publish sometime after the holiday season.