Apex Legends Writer Teases Major Character Deaths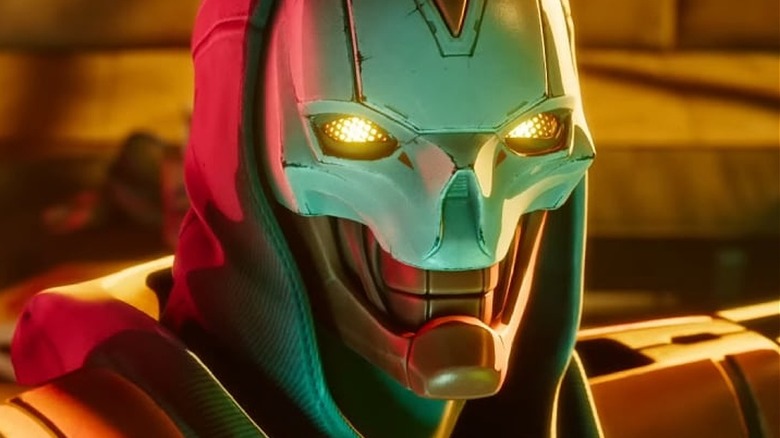 EA
"Apex Legends" has maintained a devoted fanbase since its launch in 2019, thanks to its ever-evolving lore and frequent content updates. However, it seems like the "Titanfall" spinoff is preparing for some huge shakeups — and according to the game's narrative lead, some fan favorite characters might meet their end.
Advertisement
During a press conference covered by Dot Esports, the creative team at Respawn Entertainment detailed some of the exciting updates coming to the game in Season 18. Narrative lead Ashley Reed explained that the current single-player event, "Kill Code," will culminate in a showdown that could spell doom for one or more Legends. Reed said, "This is just the start of something that will shake these legends to their core ... Relationships will be tested and shattered, and maybe not everyone will make it out alive — and I mean it this time."
At this point, details regarding the "Kill Code" finale are still being kept under wraps, but this is definitely a bombshell for fans of the game. Long-running franchises typically take swings like this, killing off characters and shuffling casts around. Heck, even the "Tomb Raider" franchise sent Lara Croft to an early grave at one point, only to later reveal that reports of her death had been exaggerated. However, when dealing with a live-service game like "Apex Legends," it's harder to imagine removing a playable character from the board in such a way — but there are reasons to believe this could still happen.
Advertisement
Apex Legends is already shaking things up in a big way
Though it's difficult to picture "Apex Legends" without the crew that make up its current roster, it's not as though the game hasn't made some big changes in recent history. Aside from the usual refreshes to maps and abilities that typically come with a new season, "Apex Legends" has also completely reworked a major Legend from the ground up. 
Advertisement
Launching alongside Season 18 on August 8, "Apex Legends" has recently unveiled Revenant Reborn, a totally overhauled version of the cybernetic assassin known as Revenant. Details of the rework are still being revealed, but fans now know that Revenant's new moveset incorporates a longer wall-run ability and the power to generate shadows, making the Legend into an even more capable assassin. Though fans have largely been excited to try out Revenant's new abilities, some have been shocked to see such a dramatic change in a fan favorite character. If Respawn is willing to release such a huge rework, who's to say the team wouldn't be willing to outright remove a Legend from the playing field?
These big changes also make sense from a business perspective, as EA revealed during a recent earnings call that Season 17 of the battle royale failed to meet the company's revenue goals. The company noted that Respawn is applying what it's learned from this failing to make future seasons more engaging. From the sound of things, more shakeups are likely on the way.
Advertisement