Several Valve Games Are Now Xbox One X Enhanced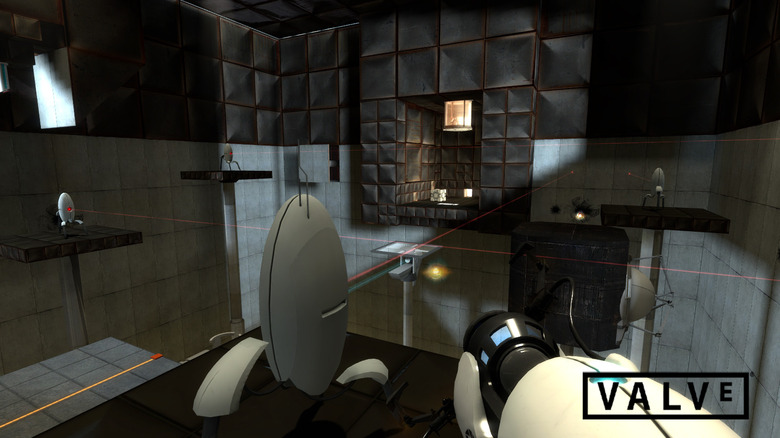 If you're a fan of Valve and own an Xbox One X, today is your lucky day. Several Xbox 360 titles from Valve are now enhanced for Microsoft's premium-tier console, including The Orange Box, Portal: Still Alive, Left 4 Dead and Left 4 Dead 2. Which means these older games now look way better than they did on the Xbox 360, or even in Microsoft's normal backward compatibility program.
So what does Xbox One enhanced mean, exactly? To understand entirely, you first have to understand how Xbox One backward compatibility works.
For backward compatible Xbox 360 games, Microsoft essentially wraps a custom emulator around each title. The emulators are tweaked individually to make sure each game runs as it should. But with the Xbox One X, Microsoft is able to do a bit more with those emulators. It can force Xbox 360 games to run at a higher resolution, offering what Microsoft claims is "9x the original pixel count" found in the Xbox 360 version.
It's a trick Microsoft used to bring Red Dead Redemption up to 4K with pretty amazing results. And now these older Valve games are getting the same treatment. They might not run in 4K, but the resolution bump will definitely be noticeable — especially if you first played the games on a 720p display.
All four Valve titles can be purchased through the Xbox One game store or via the Xbox website. If you've never played any of them before, it's recommended you set some time aside for these classics. Portal is hands down one of the best puzzle games ever made. The Orange Box packs Half-Life 2 — renowned for its storytelling — along with its Episode One and Two expansions. And the Left 4 Dead games were doing the zombie thing before it was cool.
If nothing else, they'll make you wish Valve still made video games.