How The Gran Turismo Movie Is Lying To Fans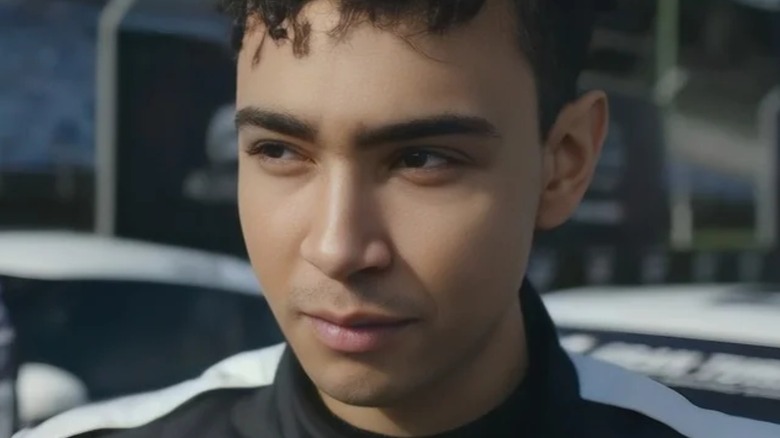 Sony Pictures Releasing
This article contains spoilers for "Gran Turismo."
Sony's long-awaited "Gran Turismo" movie is finally arriving in theaters, and the critical reaction has been considerably mixed. SVG's own Sam Watanuki gave it a 9/10, calling the film "a thrilling journey that's as much about human connection as it is about horsepower," while The A.V. Club's Eric Francisco said it's "too unconfident, too distracted, too rote, and simply too short on gas to earn a place on the winner's podium." Judging from the responses aggregated by Rotten Tomatoes, this is a movie that is likely to divide viewers. Ahead of its U.S. premiere, one aspect of the film's plot is generating outrage from early audiences and critics alike.
Advertisement
The film, which held its grand premiere at the end of July and opened in U.K. cinemas today, tells the dramatic true story of Jann Mardenborough, a professional race car driver who experienced a rise to fame that was seen (at the time) as unorthodox. At the age of 19, he joined Nissan and Sony's GT Academy, a program designed to turn adept "Gran Turismo" players into actual drivers on the pro racing circuit. 
In 2015, Mardenborough was involved in a horrific accident at Germany's Nürburgring, during which his car left the track and smashed through a barricade, resulting in multiple injuries and the death of one spectator. This event is depicted in the new movie, but the screenwriters have altered the timeline of Mardenborough's career for dramatic effect. In the movie, the crash leaves him injured and struggling with self-doubt, unsure of how to continue on to his next race. He eventually pulls himself together and competes in the 24 Hours of Le Mans, leading to a satisfying Hollywood ending. The problem, as noted by some critics, is that the fatal accident seen in the movie happened a few years after the race shown at the end of the film.
Advertisement
Critics take issue with Gran Turismo's Nürburgring crash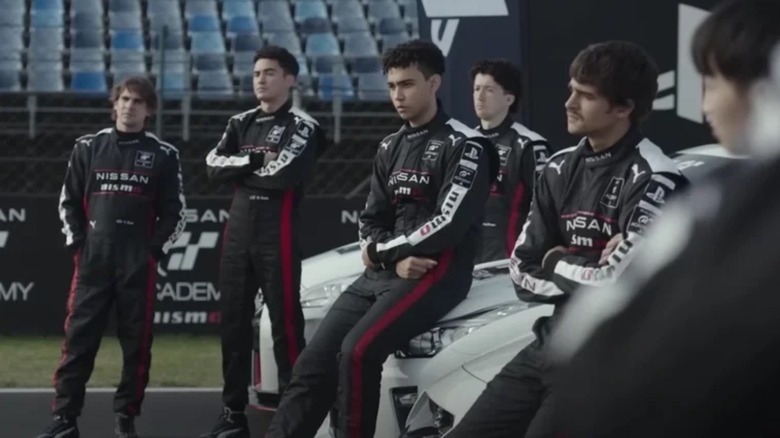 Sony Pictures Releasing
In "Gran Turismo," the tragedy at the Nürburgring is reframed as something Jann Mardenborough had to overcome in order to really take his place in the big leagues. The movie's timeline change regarding the fatal crash has been seen as a gross move by some reviewers, who feel the filmmakers have cravenly exploited a real-life tragedy for pathos. Polygon's Oli Welsh writes, "While the crash did happen pretty much as depicted, [Jason] Hall and [Zach] Baylin's screenplay time-shifts it in order to stage it as a defining, motivating setback on Mardenborough's hero's journey to his Le Mans podium. The actual accident happened years later — arguably a tasteless reframing of a fatal event." 
Advertisement
Ultimately, viewers of the film who know their racing history may find themselves puzzled by the movie's sequence of events, if not outright appalled. This plot point has proven nigh-impossible for some critics to get around. Charlotte O'Sullivan called Sony out in her review of the film for the London Evening Standard, writing, "Suggesting the incident helped propel Jann to greatness is not only false, it's reprehensible."
Some potential audience members on Twitter have expressed their interest in seeing Jann Mardenborough's triumphs and tragedies play out on the big screen, regardless of the timeline. 
Saw an article about the Nürburgring crash being a key part of the Gran Turismo movie and it just makes me even more excited to watch it in a few days

— ♤Admiral Amora Aino♤ (@reneamora487) August 4, 2023
Advertisement
Others are expecting the movie will lead people to research the real Nürburgring accident, with the added hope that people with footage of the incident won't attempt to profit from the tragedy.
I bet more people will go and watch the real Nurburgring crash on Youtube. Just hope the Youtube channels that have it on their channel, either it's demonetized or the money generated goes to a motorsporting charity.

— ガリー 🎶 (A blue tick doesn't look as cool) 😆 (@gauty23) August 4, 2023
In defense of Gran Turismo's Nürburgring sequence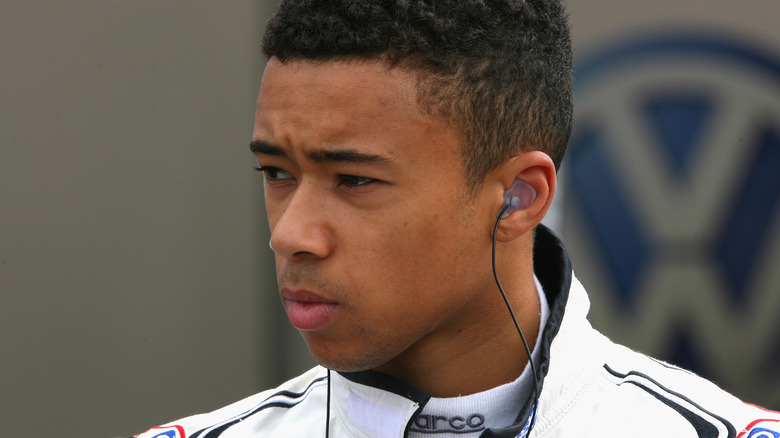 Darrell Ingham/Getty Images
Not everyone agrees with the idea that the movie's use of the Nürburgring crash is in poor taste. In fact, one of the defenders of its place in the film is Jann Mardenborough himself, who told Driving.co.uk that he felt it was important to include, no matter how dark of a chapter it was in his life. "It's my life; it's part of my story," he said. "So I feel it would have been a disservice for the audience for that not to be in there."
Advertisement
Mardenborough explained that he felt it was necessary to show how much the crash impacted him, but also to portray it in a way that respects the loss of life and the true weight of the accident. He also wanted the movie to show how he was able to come back from the brink and push forward from that dark place. Mardenborough reasoned that the inclusion of the accident and its aftermath allows the film to illustrate "how can you rebound and achieve something — achieve greatness — off the back of that."
Audience will have to see for themselves whether or not the movie manages to pull that off. "Gran Turismo" opens in U.S. theaters on August 25.