Battlefield 5 Won't Get Battle Royale Until 2019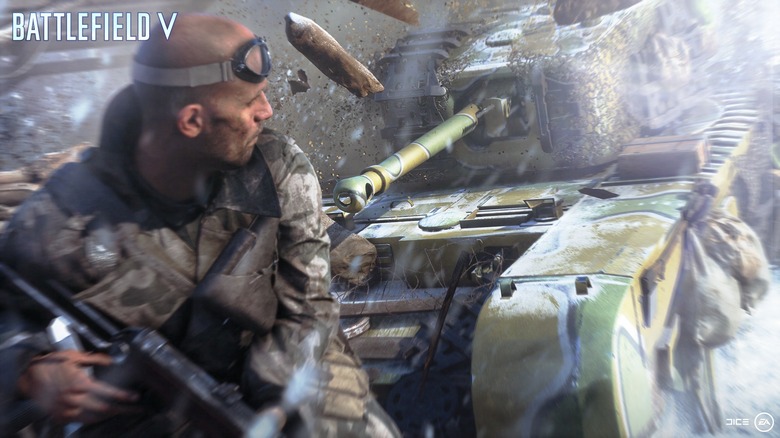 Battlefield 5's battle royale mode, Firestorm, could find itself further behind the eight ball by the time it launches. According to a content roadmap released by EA, Firestorm won't show up as a playable mode until March 2019 — a little more than four months from now.
Advertisement
The mode itself sounds like typical battle royale fare. EA promises that Firestorm will "mix a shrinking playing field with trademark Battlefield elements such as team play, powerful vehicles, and destruction." That doesn't sound a whole lot different from what's out there in some other games, save for Battlefield's emphasis on vehicle combat, which has played a large part in past series entries.
The big question is whether or not Firestorm's arrival will be too little, too late. Fortnite: Battle Royale continues to be a dominating force in the space, and PUBG has continued to roll on to a lesser extent. But Call of Duty: Black Ops 4's Blackout mode has been coming on strong since that game's release earlier this month, and that game is arguably the most similar to Battlefield in terms of style and substance.
Advertisement
Allowing Blackout to build up an audience for several months can't be great for Firestorm's prospects.
Battlefield 5's roadmap isn't all bad news, though. It looks as though the game will see a fair amount of single-player and multiplayer content in the months following its release. A brand new War Story is scheduled for early winter, along with a few other extras. New missions and multiplayer modes will come in late winter. And the content release targeted for March — the one that includes Firestorm — will also add another mission and multiplayer mode.
Battlefield 5 is set to arrive next month on Nov. 20. The game was previously due on Oct. 19, but was delayed in late August so developer dice could make "some final adjustments to the core gameplay."