PlayStation Hits Adds A Few More Discount Games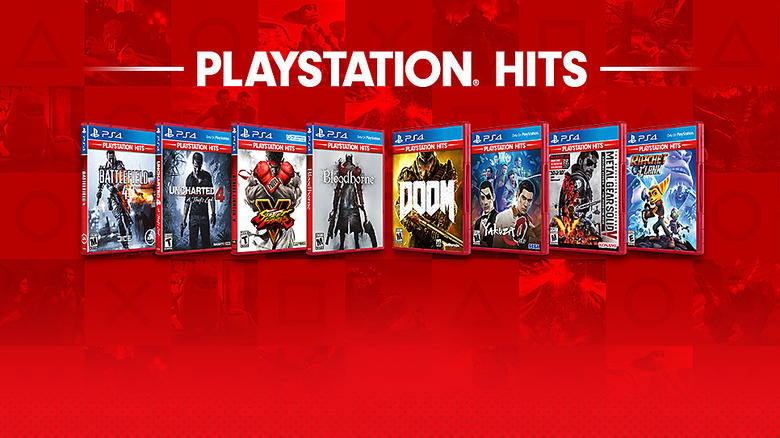 Sony's PlayStation Hits program is adding a few more budget titles, giving gamers a chance to catch up on some of the platform's best releases. In a blog post published today, Sony announced that 16 new games are getting the PlayStation Hit treatment, which includes unique packaging and a standard retail price of $19.99.
Advertisement
The games are: Uncharted: The Nathan Drake Collection; Until Dawn; Batman: Arkham Knight; Need for Speed Rivals; UFC 2; Need for Speed; Middle Earth: Shadow of Mordor; Dying Light: The Following; LEGO Marvel Super Heroes; Plants vs. Zombies: Garden Warfare 2; Earth Defense Fource 4.1: The Shadow of New Despair; Mortal Kombat X; Injustice: Gods Among Us Ultimate Edition; Dynasty Warriors 8: Xtreme Legends Complete Edition; Battlefield: Hardline; and Dragon Age: Inquisition.
Those games join an already-impressive list of PlayStation 4 titles, including Uncharted 4: A Thief's End, The Last of Us Remastered, and Bloodborne.
Sony first kicked off PlayStation Hits in June of this year, aiming to offer "a selection of incredible PS4 games that are easy on the wallet." The program is notable due to the fact that competing consoles like the Xbox One and Nintendo Switch don't offer something similar. Games on those platforms do drop in price over time, but those titles aren't placed into any kind of lineup. And it's often rare that big games reach that $19.99 milestone mandated by PlayStation Hits.
Advertisement
Case in point: Halo: The Master Chief Collection has been out for nearly four years, and it currently sells in Microsoft's Xbox Store for $29.99. The Nintendo Switch is a newer console with newer games, but still, launch titles on that system have barely budged in terms of price. The Legend of Zelda: Breath of the Wild is still the same $59.99 it was on March 3, 2017.
The new games in the PlayStation Hits lineup will arrive in stores on Nov. 2.