Three Resident Evil Games Are Coming To Switch In 2019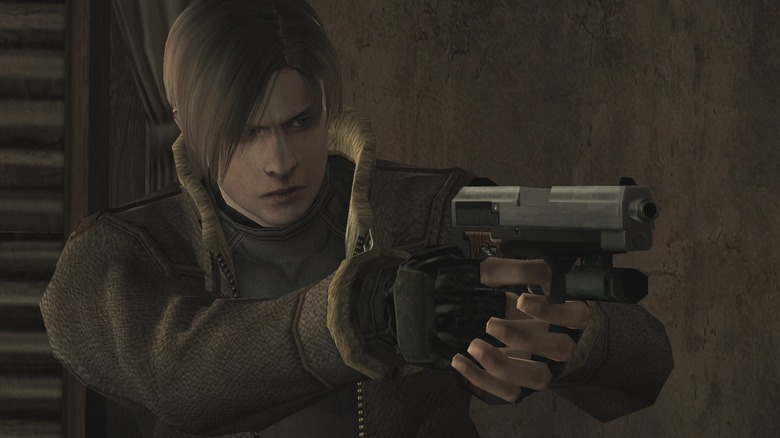 Nintendo Switch owners can look forward to getting a few more games next year, thanks to an announcement made today by Capcom. According to the company's Twitter account, Resident Evil, Resident Evil 0, and Resident Evil 4 will all be making their way to Switch sometime in 2019, though specific release dates were not shared for any of those titles.
Also unknown is how exactly these games are being brought to the system, though it's likely that all three will be ports of the remastered versions available on other current-gen consoles.
While it's a shame that these Resident Evil games won't arrive on Switch in time for Halloween, which is a few days away, they'll at least present a great opportunity for Switch owners to either revisit a few classic horror games or experience them for the first time. Resident Evil first arrived on the original PlayStation in 1996. Resident Evil 0 actually debuted on a previous Nintendo console — the GameCube — in 2002. And Resident Evil 4 also released first on GameCube in 2005.
Of course, if you're not interested in waiting until 2019, you can experience some Resident Evil on your Switch right now. Resident Evil Revelations Collection, which is a package containing both Resident Evil Revelations and Resident Evil Revelations 2, arrived on the system late last year.
But don't read too far into things as far as future Resident Evil titles are concerned. Capcom wasn't interested in trying to bring Resident Evil 7 over to the Switch — aside from a game streaming experiment — and it doesn't appear the company has plans to bring the upcoming Resident Evil 2 remake to the platform, either.
No word yet on whether other classic Resident Evil titles will be making their way to Switch at some point in the future.