Sony Reveals Full PlayStation Classic Game List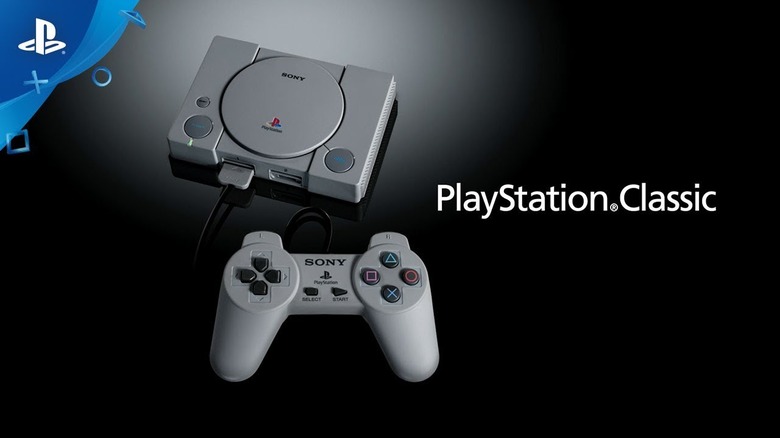 Nostalgic PlayStation fans can now view the entire list of games coming to the PlayStation Classic in December. In a blog post published today, Sony listed all 20 titles included on the miniature console, which releases on Dec. 3. And there are some pretty notable additions joining the five titles that Sony revealed last month — games most would agree are very much part of the original PlayStation era.
Here's the full list of games you can look forward to playing on the PlayStation Classic:
Battle Arena Toshinden
Cool Boarders 2
Destruction Derby
Final Fantasy VII
Grand Theft Auto
Intelligent Qube
Jumping Flash
Mr Driller
Oddworld: Abe's Oddysee
Rayman
Resident Evil Director's Cut
Revelations: Persona
Ridge Racer Type 4
Super Puzzle Fighter II Turbo
Syphon Filter
Tekken 3
Tom Clancy's Rainbow Six
Twisted Metal
Wild Arms
When Sony first announced the PlayStation Classic last month, the company teased Final Fantasy VII, Jumping Flash, Ridge Racer, Tekken 3, and Wild Arms as part of the collection. Those games should come as no surprise. But it seems Sony managed to lock down some additional games that were very important to the original PlayStation during its lifetime.
Metal Gear Solid stands out as such a title, not to mention one that seems to get left behind by Konami's own Metal Gear collections. Syphon Filter provided Sony with a first-party action franchise that, unfortunately, has fallen by the wayside in recent years. And it's tough to argue that Resident Evil Director's Cut didn't scare a whole lot of PlayStation owners while also influencing the many horror games that followed it.
If you're interested in grabbing a PlayStation Classic on release day, remember to mark Dec. 3 on your calendar and set aside $99.99. Along with the 20 games listed above, the PlayStation Classic also includes two controllers. So maybe you can invite a friend over, too.