Steam Kicks Off Its Halloween 2018 Game Sale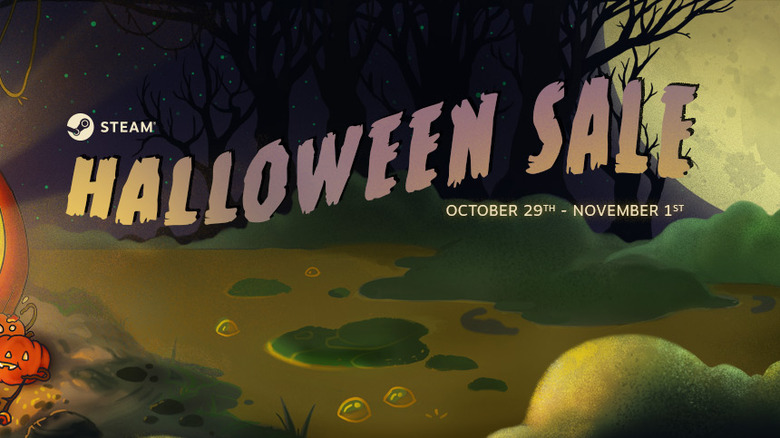 Steam has officially started its Halloween game sale for 2018, offering discounts on dozens of PC titles that belong to the horror and survival genres, including Resident Evil 7, Dying Light, and... Rocket League?
Advertisement
Okay, so most of them are horror games or survival games. But not all of them.
The sale, which runs from Oct. 29 to Nov. 1, does include some pretty eye-popping discounts on some scary and unsettling games, though. And there's something for everyone, regardless of how you choose to be frightened.
Do you wish to be stalked throughout a spaceship by a giant alien that can impale you with little to no warning? Alien Isolation sounds like your cup of tea and be picked up for $10. Would you prefer to play the role of the killer yourself and become the nightmare your friends are trying to escape from? Dead By Daylight and Friday the 13th are $10 and $6, respectively. Or would you rather avoid death altogether and instead solve some creepy puzzles? You can nab The Room Two — which is not a sequel to the Tommy Wiseau film — for $1.24.
Advertisement
Steam also has a bunch of VR games on sale, if you're the type who prefers to be fully immersed in whatever you're playing. Acclaimed indie title The Vanish of Ethan Carter has a VR edition that's just $4, for example, as does Emily Wants to Play, a game that could potentially affect the way you feel about dolls going forward. That one will set you back a mere $2.44.
And then there are the ones that don't quite fit the bill. Rocket League and Shadow of the Tomb Raider are great games, sure. But they feel slightly out of place in a Halloween sale. You can pick up Rocket League for $12 and Shadow of the Tomb Raider for $40.
Unlike some of Steam's larger sales, this one wraps up pretty quickly. You only have until Nov. 1 to peruse the wares and find something you like. So the sooner you do that, the better.