Red Dead Redemption 2 Breaks Opening Weekend Records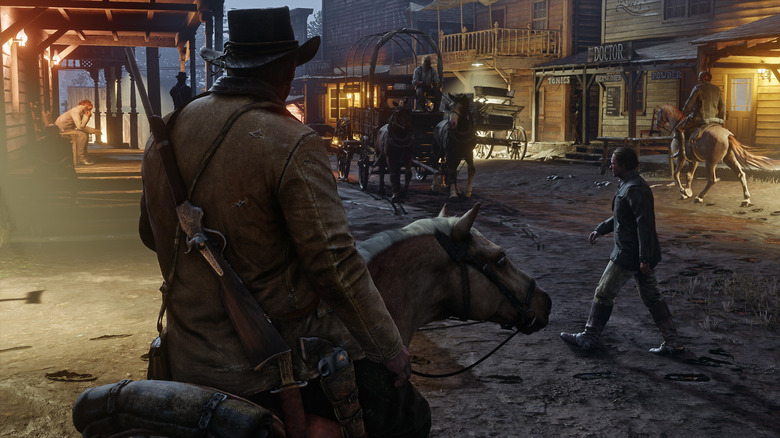 Rockstar Games has done it again with its latest release, Red Dead Redemption 2. The company boasted in a press release today that RDR2 had the biggest opening weekend in history, racking up over $725 million in sales over Friday, Saturday, and Sunday.
Advertisement
And that's not just the biggest opening weekend in video games, by the way. It's the biggest in the entire entertainment industry. That means Red Dead Redemption 2 made more money in one weekend than Avengers: Infinity War, which had only captured the crown earlier this year.
But that wasn't the only record Red Dead Redemption 2 managed to knock down. According to Rockstar, Red Dead 2 also booked the highest number of pre-orders ever on the PlayStation Store, and also had the highest single-day and opening weekend sales on the platform, too.
There's no word on Xbox sales stats. But they're probably not too bad, either.
So we know that Red Dead Redemption 2 had an amazing weekend. But here's a stat that might throw you for a loop. Red Dead 2, as successful as its been, couldn't manage to obtain the record for the biggest all-around video game launch of all time. That belongs to another Rockstar hit, Grand Theft Auto 5, which did not launch on a weekend.
Advertisement
Red Dead Redemption 2 has enjoyed a fair amount of critical acclaim so far. The game's Metacritic score currently sits at a 97 on both the PlayStation 4 and Xbox One, leaving it tied with one other game – the inescapable Grand Theft Auto 5.
And there's plenty to look forward to in the game if you're one of the few who've actually powered through the massive 60-hour campaign. Red Dead Redemption 2's online component, Red Dead Online, will launch sometime in November. That aspect of the game will be free to anyone who owns Red Dead Redemption 2.