Smash Ultimate Adds 3 Fighters, More Coming Via DLC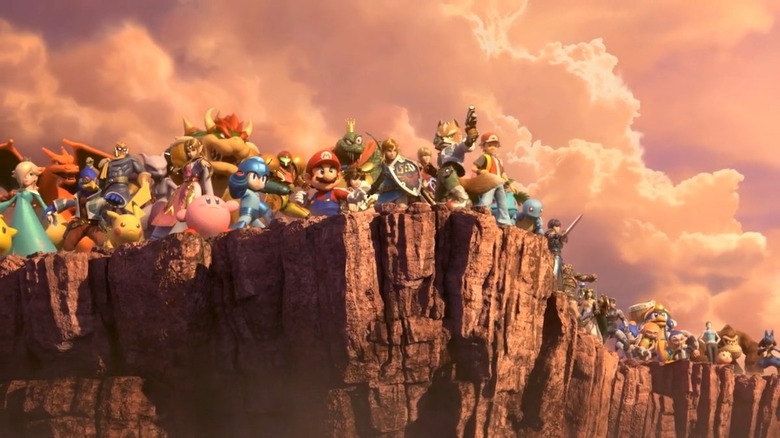 Nintendo streamed a hefty Nintendo Direct today that got into more details about Super Smash Bros. Ultimate, including some news that should make some fans very happy. A total of three characters more are joining the fight in Smash — two at launch, and one if players purchase the game before or shortly after release.
Advertisement
The first might not be a surprise for some, as it was part of the several rumored in leaks last week. Ken from the Street Fighter series will join Super Smash Bros. Ultimate's roster as an echo fighter of Ryu, with a few tweaks to better separate the two. And Incineroar, a character from Pokemon Sun and Moon, will also be playable at launch.
Unlike Ken, Incineroar will be an original fighter with a full set of pro-wrestling-inspired moves, including some that make use of the ropes you'd find in a wrestling ring.
But that's not all. There's a third Smash fighter reserved for anyone who buys the game and registers the purchase with My Nintendo before Jan. 31, 2019. That character is Piranha Plant, who unfortunately won't be available at launch. Nintendo estimates that Mario's potted nemesis will be ready sometime in February.
Advertisement
That brings the total roster up to 74, or 75 if you plan on picking the game up quickly for Piranha Plant. And yes, Waluigi fans, we're aware of the great injustice your favorite character has suffered by being left out. But believe it or not, hope isn't totally gone.
Nintendo has DLC planned, too.
Over the course of the year following Ultimate's release, Nintendo plans to add five character packs via DLC. These packs will include one fighter, one stage, and some extra music tracks for an estimated price of $5.99. If you're looking to save, though, Nintendo is also offering what it calls a Fighters Pass for Smash. That'll include all five DLC packs, along with some other extras, for a total price of $24.99.
Super Smash Bros. Ultimate launches for the Nintendo Switch on Dec. 7, 2018.