World Of Warcraft Classic Launches In Summer 2019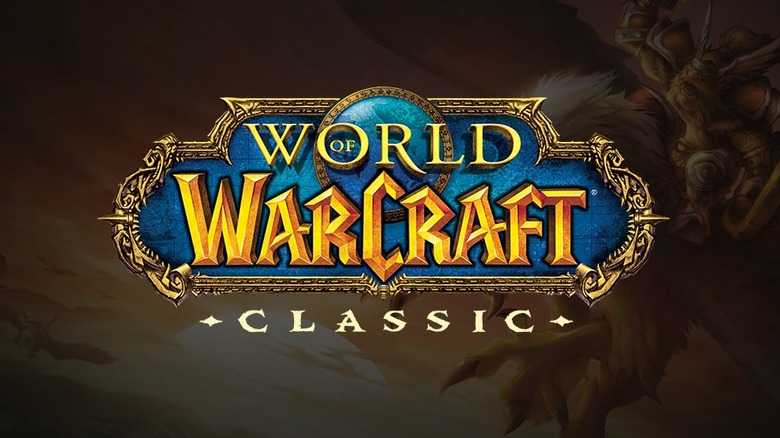 Fans eagerly awaiting a more original World of Warcraft experience will have to wait a little bit longer for the entire thing. Blizzard announced today at BlizzCon that World of Warcraft Classic will release in Summer 2019 — at least eight months away.
But there's some good news and bad news on the World of Warcraft Classic front for players itching to jump in as soon as possible. A demo of the game is now available, according to Engadget. That's the good news. The bad news? The demo is limited to BlizzCon attendees and holders of BlizzCon "Virtual Tickets." Not only that, the demo is limited to 60-minute play sessions. And once those sessions run out, you can't start another one for 90 minutes.
World of Warcraft Classic, for those unfamiliar with the franchise, is an official Blizzard server that brings back content from World of Warcraft's earliest days. Later expansions to the game removed some of that content in the name of progress, which disappointed some fans who enjoyed diving back into the old stuff.
Some of those fans even took to launching their own servers to support older versions of the game. After shutting some of those servers down due to copyright concerns, Blizzard finally gave in to the pressure and committed to an officially supported project. Hence, World of Warcraft Classic.
Those who've never played World of Warcraft before might get some enjoyment out of diving into the game's roots first. But it seems that Classic's intended audience is those who've been with WoW for the long haul. For those players, who are already subscribers to World of Warcraft, access to WoW Classic will be totally free.
World of Warcraft originally launched nearly 14 years ago on Nov. 23, 2004. It's enjoyed countless expansions since that time, including the game's newest experience, Battle for Azeroth.