Nintendo Reveals Rest Of 2018's Switch Online NES Games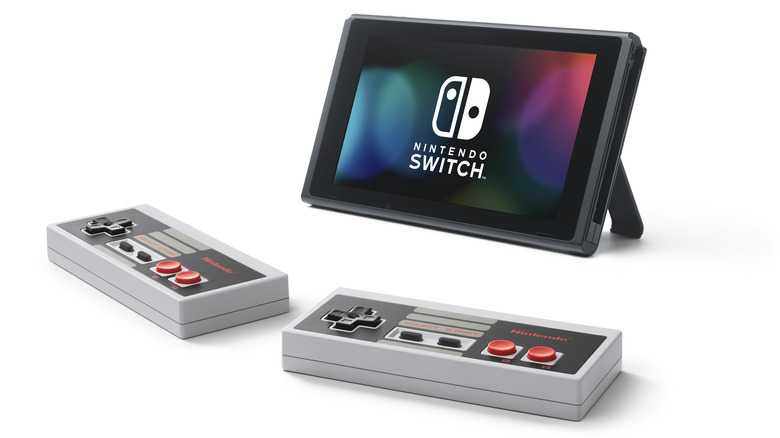 Subscribers to Nintendo Switch Online finally know which NES games they can look forward to for the rest of 2018. Nintendo revealed the rest of the year's lineup today in a YouTube video, touting the service's existing titles before focusing on the six that will arrive over the course of the next two months.
Advertisement
The NES games coming to Nintendo Switch Online in November are Metroid, Mighty Bomb Jack, and TwinBee. The games coming in December are Wario's Woods, Ninja Gaiden, and Adventures of Lolo.
Longtime fans of Nintendo will undoubtedly be thrilled at the addition of Metroid, a game that probably should been on the service at launch. And there are likely plenty who are happy to see the other original NES titles show up, such as Ninja Gaiden – the first in a serious of notoriously hard games — and Wario's Woods.
And in case you forgot, there are classic NES controllers (like those pictured) available to purchase for those who subscribe to Nintendo Switch Online. The controllers come in packs of two and cost $59.99. But again, the only way to get them is if you're subscribed to Nintendo Switch Online. Fortunately, the service itself is pretty cheap: $3.99 a month or $19.99 a year.
Advertisement
The NES app on Nintendo Switch, along with Nintendo's NES Classic systems, seems to be the way forward for nostalgic gamers looking to get their retro fix. The app has essentially supplanted the Virtual Console, which means we likely won't get the robust library of past-generation titles that the Wii version of the Virtual Console featured.
But if Nintendo continues to add NES games to Nintendo Switch Online at this rate, we could be looking at a substantial number of games available a year from now. And at $20 a year, that's a far less expensive proposition than buying them all separately.
There's no news yet on when exactly these games will be added to the Switch's NES library.