PUBG Could Be Coming To PlayStation 4 In December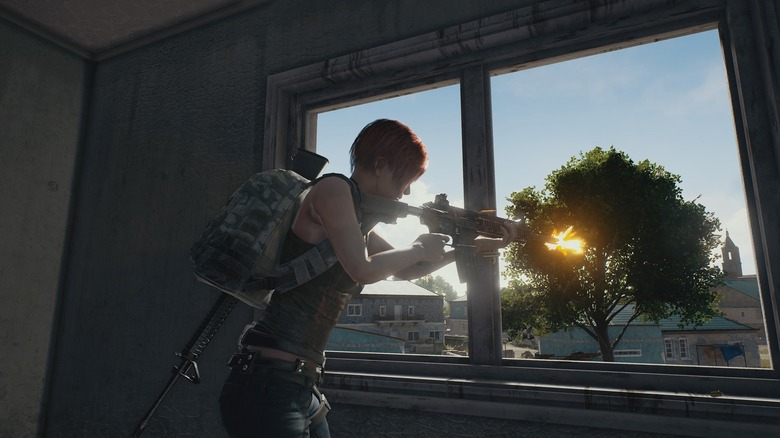 PlayerUnknown's Battlegrounds may soon be ending its console exclusivity. According to data on Sony's servers, as well an online post from a video game market analyst, PUBG could be coming to PlayStation 4 sometime in December.
Advertisement
This latest round of PUBG news started on the website PSNProfiles, where a forum user managed to pull data on the game from Sony's servers. This data included content IDs for the game, presumably for the PlayStation Store, as well as several game-related images.
Users on the forum Resetera caught wind of the PSNProfiles post and started up their own discussion. And it was on Resetera that Daniel Ahmad, an analyst at Niko Partners, seemingly confirmed the release of PlayerUnknown's Battlegrounds on PlayStation 4 in the most matter-of-fact way possible: by saying, "It'll be out next month, yeh."
So there you have it. PUBG looks like it's on its way to PS4. Now the question is, is it too late?
Advertisement
It's no big secret that Fortnite Battle Royale is now the leader in the lower-case battle royale department. At a time when PUBG was limited strictly to PC and Xbox One — and didn't always run that well on either – Fortnite Battle Royale made its way onto just about every platform imaginable. The game consistently adds new modes to keep things fresh. People are downright addicted to either buying or grinding for cosmetics. And there's even an in-game story that, while totally nonsensical, continues to keep players intrigued.
And now that Call of Duty: Black Ops 4's Blackout mode is here, PUBG seems like it's in an even worse position. PUBG players could at least point to the building in Fortnite as a reason to avoid it. But Blackout has a whole lot more in common with PUBG, and it benefits from years of Call of Duty refinement.
It'll be interesting to see how PlayStation 4 players react to PUBG should it release next month. Maybe there's a market there. Or maybe they've all moved on.