PlayerUnknown's Battlegrounds Coming To Xbox Game Pass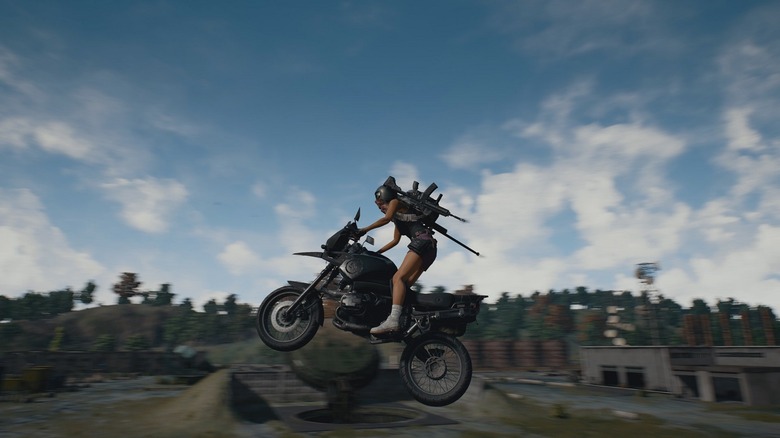 The first big announcement out of Microsoft's X018 conference was a big one. Starting on Nov. 12, PlayerUnknown's Battlegrounds will enter the Xbox Game Pass program, becoming accessible to anyone who subscribes to Microsoft's $10 per month all-you-can-play buffet.
Advertisement
The game has been free for the past few days as part of a free weekend on Xbox Live, where players have also been able to access Xbox Live Gold online multiplayer at no cost.
The move should serve as a boost to the game, which has fallen a bit behind in the battle royale war. While it certainly has a devoted player base that continues to log in and play, it's hard to argue that Fortnite: Battle Royale hasn't stolen some of its thunder. Add the fact that Call of Duty: Black Ops 4's Blackout mode comes pretty close to offering a PUBG-like experience, and you can see where PUBG might end up a bit behind the 8-ball.
News of PlayerUnknown's Battlegrounds entering Game Pass comes just as rumors run rampant that PUBG could be coming to the PlayStation 4 sometime next month. Up to this point, PUBG has been a console exclusive title on the Xbox One, with PC versions available through both Steam and the Microsoft Store. Adding the PlayStation 4 as another platform could also help PUBG build up its audience, especially if Sony opens the gate and lets a few more cross-play titles through.
Advertisement
But if you've never picked up a controller and jumped into PUBG, now is the time. As stated earlier, it's available to be downloaded for free right now as part of a free weekend. And if you subscribe to Xbox Game Pass and already have the game installed, you'll automatically gain access to it through Game Pass once Nov. 12 rolls around.
There's undoubtedly more coming as Microsoft's X018 event rolls on. Stay tuned.