Three Final Fantasy Games Enter Xbox One Back Compat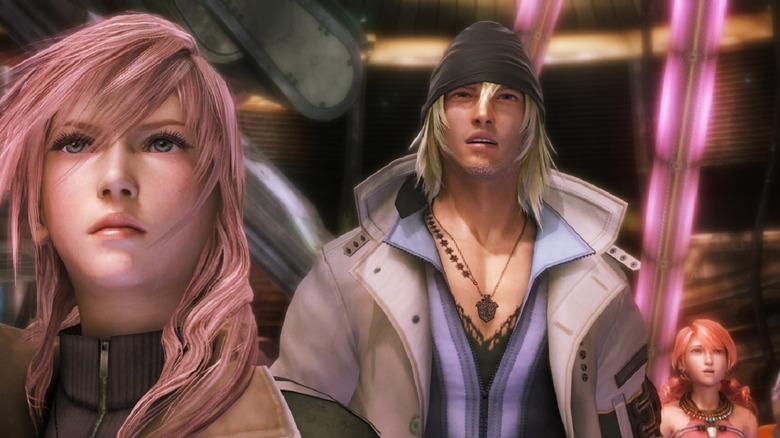 Looking for a JRPG to play this week? How about three of them? If you're an Xbox One owner, you now have three more Final Fantasy games available for purchase. According to Xbox's Major Nelson, Final Fantasy XIII, Final Fantasy XIII-2, and Lightning Returns: Final Fantasy XIII are now part of Xbox One's backward compatibility program.
The original back compat announcement for these titles came over the weekend at Microsoft's X018 conference. However, today's the day these games officially go live in the system. And here's even more good news for those who might have missed this trilogy on the Xbox 360. If you own an Xbox One X, all three titles will be enhanced for that system, which means souped-up graphics and better performance.
In a rather confusing move, not all the games come in at the same price point. Final Fantasy XIII is the cheaper of the three, priced at $15.99. But Square-Enix decided to bump up the cost of the other two, perhaps to squeeze some extra coin out of those who want to finish all three. Final Fantasy XIII-2 and Lightning Returns: Final Fantasy XIII both have a $19.99 price tag, though here's a tip: you can grab less-expensive used copies of all three online. That is, until resellers figure out that the games have entered backward compatibility.
Several more Final Fantasy games are set to join the Xbox One lineup sometime next year, as Square-Enix pushes to bring older games in the franchise up into the current generation. Fans of the series can look forward to seeing Final Fantasy VII, Final Fantasy IX, Final Fantasy X, and Final Fantasy X-2 sometime in 2019. Where is Final Fantasy VIII? That's a fantastic question. No word on that one.
But it's still great news for the Xbox One that more JRPGs are on the way. It's a genre that doesn't have a lot of representation on Microsoft's current system, despite the fact that the Xbox 360 had plenty of them. Even if the ones coming in are ports and older games brought forward via backward compatibility, there's nothing wrong with having some around to fill out the library.
Final Fantasy XIII originally released on Dec. 17, 2009. Final Fantasy XIII-2 launched back on Dec. 15, 2011. And Lightning Returns: Final Fantasy XIII, the last game in the trilogy, came out on Nov. 21, 2013.