Red Dead 2 Nabs A Ton Of Game Awards Nominations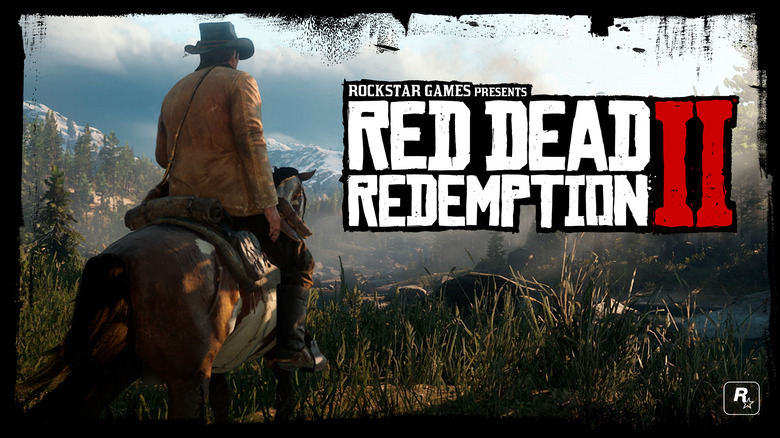 Red Dead Redemption 2 is doing gangbusters when it comes to sales, and it also managed to pocket quite a few perfect scores from game outlets. Now Red Dead Redemption 2 has managed to leave its mark in another area: nominations for the upcoming Game Awards.
Advertisement
Game Awards host Geoff Keighley posted a YouTube video announcing all of the nominees for major awards at the event, and it should come as no surprise that Red Dead is present in a lot of different categories. The game, which launched just a few weeks ago on Oct. 27, became a "game of the year" contender almost instantly, and at the Game Awards on Dec. 6, it'll have a shot at getting the award officially.
But Game of the Year is far from the only award Red Dead is up for. The game is also in contention to win Best Game Direction, Best Art Direction, Best Score and Music, Best Narrative, Best Audio Design, and Best Action Adventure Game. On top of that, Roger Clark — the voice of Arthur Morgan in RDR2 — was nominated for Best Performance.
Advertisement
Out of the dozen-plus major categories announced in Keighley's video, Red Dead Redemption 2 is nominated in eight of them. It'll certainly have some competition from some other big titles that came out this year, including God of War and Spider-Man, which either matched or came close to Red Dead in terms of nominations. But it's tough to face off against a more recent release, especially if that release is a Rockstar game.
Red Dead Redemption 2 launched just a few short weeks ago on Oct. 27, and players are still discovering secrets and easter eggs inside the game. We took a look at some of the game's biggest unanswered questions, and also tracked down all the references you might have missed while playing through. There are a bunch.
The Game Awards will broadcast live on Thursday, Dec. 6, 2018 at 8:30 p.m. ET. Viewers can tune in via a number of streaming platforms, including YouTube, Mixer, and Facebook Live.