Telltale's Library Is Starting To Disappear From Steam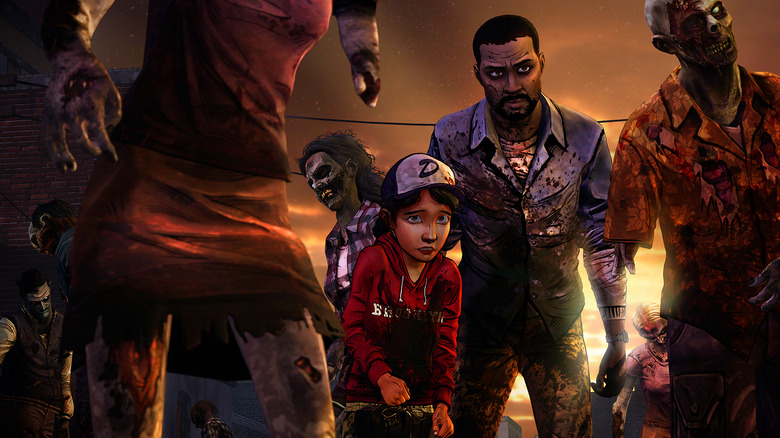 Today brings somber news with regard to Telltale Games and some of its most critically acclaimed titles. The Walking Dead series of games, as well as games based on Jurassic Park and Back to the Future have been removed from Steam, according to a report published today by Polygon.
Advertisement
The delistings shouldn't come as a total surprise, but they're still unfortunate to see.
Telltale Games itself has been dead for several months now. September brought huge layoffs to the company, which was in the middle of developing The Walking Dead: The Final Season. The few employees that remained were determined to see the series through to its end, but the financial hardships Telltale faced couldn't be overcome.
After the last batch of employees was let go, Telltale Games shut down for good. Skybound Entertainment, headed by Walking Dead creator Robert Kirkman, has the rights to finish out The Last Season's development. But there's no word on where Kirkman's team is with that process or when fans can expect an end to Clementine's story.
Advertisement
GameDaily is reporting that Telltale is now in the process of liquidating its assets, which include many of the titles the company developed over the years. That likely explains the titles being removed from Steam, though some still exist on other digital storefronts, and some games, such as Telltale's Game of Thrones series, still remain on Steam.
It remains to be seen if the remainder of Telltale's games will be taken offline as the liquidation process rolls on.
Telltale's fate is a shame on many fronts. To start, the company was widely seen to have improved its output in recent games. The Walking Dead put the studio on everyone's radars, but so-so releases like Game of Thrones led many to believe that the company was trying to do too much and was spreading itself too thin.
Batman: The Enemy Within, one of Telltale's last releases, was much better received than its other post-Walking Dead efforts. And The Walking Dead: The Final Season launched with a full, fleshed-out release schedule, making it appear as though Telltale had tightened up its development process.
Hopefully the eventual buyers of Telltale's assets can make great games like The Walking Dead available once more. Perhaps THQ Nordic is in the market — they seem to be buying everything lately.
Advertisement