Play Overwatch For Free Over The Thanksgiving Holiday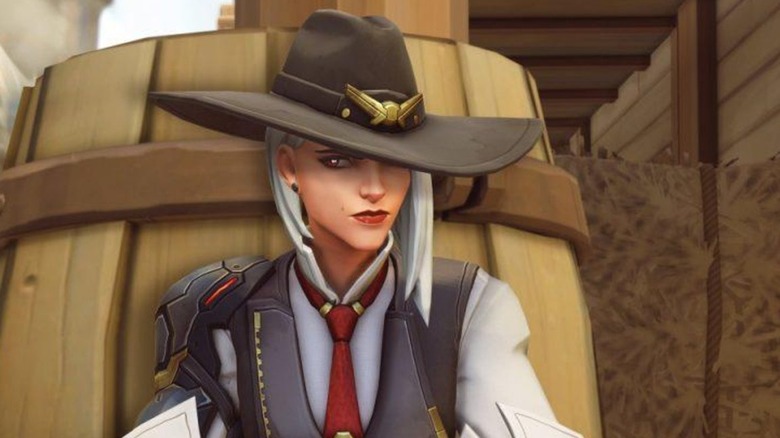 Thanksgiving is a great time to stuff your face and catch up on the video games you missed. So why not jump into Overwatch? There's a new hero named Ashe. And from Nov. 20 through Nov. 26, you won't have to spend a single dime to play.
Blizzard announced today that, starting on Tuesday, Nov. 20, Overwatch will be free to download and try out. The game will play just as it would if you owned it fully, so nothing is off limits. All the characters will be there. All the maps will be playable. Every mode will be open and active. And you'll still be able to level up and obtain loot boxes.
And just to emphasize just how much Blizzard wants you to download Overwatch and play over the holiday, the company is allowing players on both PlayStation 4 and Xbox One to pre-load the game in anticipation of the free-play week. So if you have a slow internet connection, or if you'd like to be ready the second free access becomes available, you can visit either console's store and start downloading Overwatch right now.
Blizzard is also promoting a series of Overwatch streams that will take place during the trial period. Players who connect their Blizzard accounts to Twitch and watch two hours of those streams will, according to Blizzard, "earn three Ashe-themed sprays."
Overwatch received rave reviews when it first launched back in May 2016. IGN called the game "the new gold standard for multiplayer shooters," and eventually crowned Overwatch its "Game of the Year." And PC Gamer said that Overwatch was "one of the best new multiplayer shooters to arrive in years." That site eventually handed the game its 2016 award for best multiplayer game.
So yeah, it's pretty good. And next week, you can find out why those who play the game love it so much. For free.
Overwatch's free-play week wraps up on Monday, Nov. 26.