Microsoft Could Launch A Disc-Less Xbox One In 2019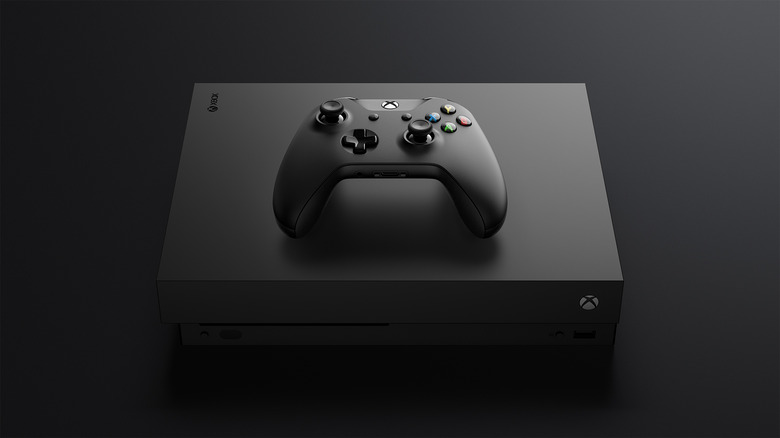 Have you embraced the digital-only future of video games? If so, Microsoft might have an Xbox One to sell you next year. According to Thurrott.com, Microsoft plans to release an Xbox One without a disc drive in 2019, offering gamers an even cheaper way to join the Xbox family.
Advertisement
To be clear: this console would be part of the current Xbox One line, which includes the Xbox One S and the Xbox One X. This hardware isn't the next-gen hardware, code-named "Scarlett," that Microsoft is reportedly working on.
Still, this move could have huge ramifications for both the current and next generations. Microsoft reportedly hopes to sell this streamlined Xbox One at a price point of $200 or lower, which would put it at least $100 beneath both the PlayStation 4 Slim and Nintendo Switch. That could help drive more players to the platform.
But launching a console that relies on digital downloads could help consumers get used to the idea, too. Should Microsoft want to launch its Scarlett hardware at a lower price than the next PlayStation system — which is expected at around the same time — offering a disc-less option could help the company get there.
Advertisement
One interesting bit in the Thurrott.com report is how Microsoft plans to deal with physical games. The company won't leave those with physical copies totally in the lurch, as it turns out. Those with discs can take them to a retail store and trade them in for a digital game code that can be redeemed in the Xbox Store. That would undoubtedly be helpful for those who make the jump to the cheaper hardware. But some with an Xbox One S or Xbox One X might could very well take advantage of this trade program in order to do away with their discs for oft-played games.
Microsoft is also working on another Xbox One console that still includes a disc drives but cuts costs in other areas, according to the report. There's no word on what that console will be missing.