Black Friday Discounts Come To The PlayStation Store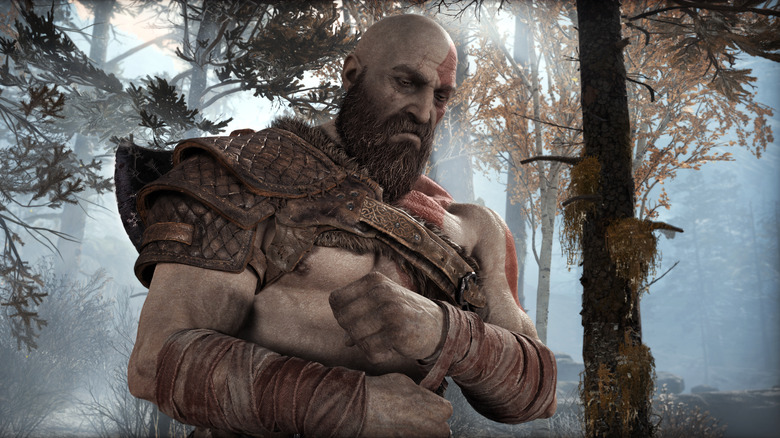 Black Friday hit the Xbox One yesterday, and now PlayStation fans can join in the fun. Sony has officially kicked off its Black Friday sale today, offering discounts on a whole bunch of first- and third-party hits, including one of the company's "Game of the Year" contenders.
Advertisement
The most notable game in the sale has to be this year's God of War, which showed the world a whole new side of Kratos and turned saying "Boy" into a meme. You'll able to lock this one down for $21.99, which a pretty nice discount considering the game is only several months old and launched at a full retail $60.
Detroit: Become Human is another PlayStation-exclusive title that's been discounted pretty significantly in the sale. You can nab the latest effort from Quantic Dream for $21.99, too.
It goes without saying that you should check out Horizon Zero Dawn if you haven't already. It came out toward the beginning of last year, but it's still one of the best PlayStation 4 games you can play. Now you can do it for the ridiculously low price of $14.99. And the version on sale is the "Complete Edition," by the way. So that includes all the DLC.
Advertisement
And if you somehow missed out on The Last of Us, there really isn't a better time to dive into that title. The Last of Us Remastered is on sale for $5.99. If nothing else, it'll get you ready for the inevitable release of The Last of Us Part 2. Whenever that is.
You'll find a host of other big third-party games in the sale. Assassin's Creed Odyssey can be had for $40.19. Far Cry 5 is selling for $26.99. Shadow of the Tomb Raider, which is barely two months old, is on sale for $29.99.
And yes – Red Dead Redemption 2 is part of the sale. But only the "Special Edition" and "Ultimate Edition" bundles are available, and they're both selling above the retail price of the base game. If you're in the market for Red Dead 2, you'll probably have better luck checking out retail stores. Or waiting. Just know that Rockstar is notoriously slow at lowering its digital prices.
The PlayStation Black Friday sale ends on Tuesday, Nov. 27.