Sunset Overdrive Director Joins The Initiative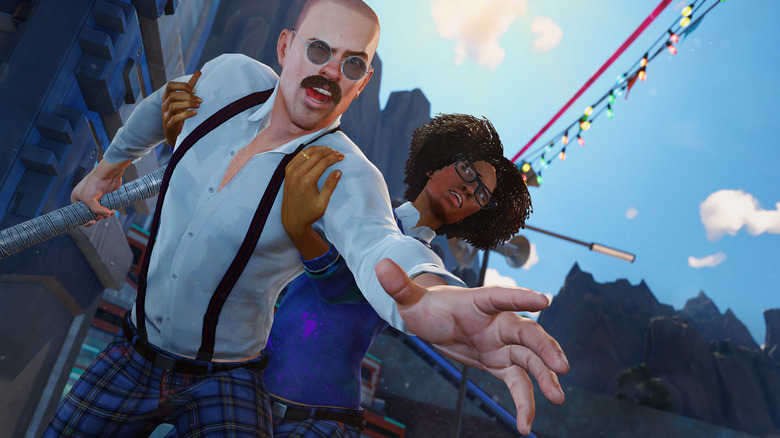 Microsoft's new homegrown studio, The Initiative, appears to have snagged another games industry veteran. According to a Twitter post from Drew Murray, formerly of Insomniac Games, Murray has joined Microsoft's Santa Monica-based studio, though it's not clear what his role there will be just yet.
Advertisement
Up to this point, Murray's most high-profile role was as Game Director for Sunset Overdrive, the Xbox exclusive that recently made its way to Windows PC. A look at his LinkedIn profile lists several other titles Murray had his hands on over the years, including Resistance: Fall of Man, Ratchet and Clank, Resistance 2, and Resistance 3.
Murray wrapped up his time with Insomniac Games back in October 2015 after spending over ten years with the studio. It's not obvious what he's been up to in the almost three years since leaving Insomniac, but if his Twitter feed is any indication, he took a big long break from just about everything. He scarcely posted anything from late 2015 to late 2018, though now that he's back, much of his focus has been on Sunset Overdrive.
Advertisement
In recent weeks, he's shared a bunch of little tidbits about the title, tweeting about how the game almost got canceled and elements the game shares in common with Spider-Man.
Murray joins former Crystal Dynamics head Darrell Gallagher at The Initiative, a brand-new studio that Microsoft announced at E3 2018. The two share a pretty interesting link with regard to the relationships their former studios had with Microsoft. Both Crystal Dynamics and Insomniac Games worked on third-party Xbox One exclusives for Microsoft in Rise of the Tomb Raider and Sunset Overdrive, respectively.
It's possible Microsoft had good interactions with both Gallagher and Murray during the development of those two titles, which turned out to be great-yet-not-great-selling games. If anything, the hiring of Gallagher before and Murray now could hint at who Microsoft's looking to bring on board — those it's worked with in the past. Known quantities.
We'll let you know if we hear more about Murray's role at The Initiative.