Fortnite Players Spot A Strange New Cloud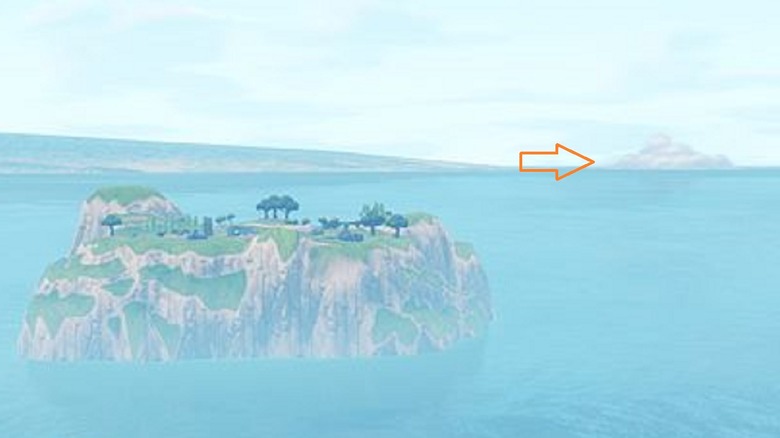 When things change inside the world of Fortnite: Battle Royale, they usually don't happen by accident. Now PC Gamer is reporting that players may have spotted a new addition to the map — a cloud off in the distance, which could signal a storm that will eventually make its way into the game.
Advertisement
The cloud was originally discovered by a few different Reddit users. For those curious, it's located out in the sea off the southern edge of the map. We loaded in ourselves to try and find it, and snapped this photo from the Viking Outpost. If you look south from there, you can't miss it.
So what is the cloud, exactly? It isn't part of the skybox. Instead, it sits rather low, and looks like it could definitely be larger than it appears. Large enough, perhaps, to engulf the Fortnite: Battle Royale map in some seriously bad weather. And that could tie in with whatever big world event Epic Games has in store for Fortnite.
But there seems to be even more evidence detailed in the PC Gamer piece on the topic. There's reportedly a loading screen photo of the A.I.M. robot looking at a map, and that map has a diamond placed around where the storm is currently located. It could just be coincidence on that front, or Epic could be dropping some additional hints that the cloud resting off in the distance is going to be a pretty big deal.
Advertisement
There have been some oddities in the game lately. This cloud, for starters. And the fact that one can look through a rift and see what appears to be an ice-covered castle. As stated earlier, changes to the map are almost always intentional. All of these little hints could be connected. We won't know for sure until it happens. But we'll have a pretty good sense about whether or not we're on to something if that huge cloud creeps closer in the days and weeks ahead.