Sony Announces New PlayStation VR Bundle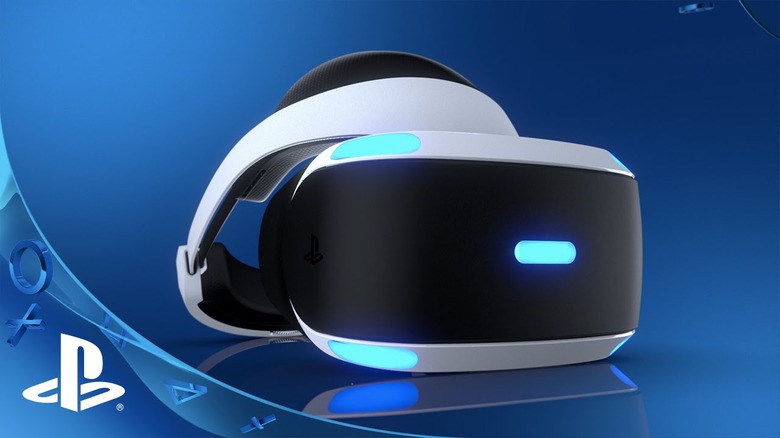 PlayStation VR is far from dead, as evidenced by recent hits like Astro Bot Rescue Mission and Tetris Effect. Now Sony is seemingly giving its VR headset a renewed push, announcing a bundle that includes two games VR enthusiasts are sure to find entertaining: Borderlands 2 VR and Beat Saber.
Advertisement
The first game likely needs no introduction. Borderlands 2 VR is a virtual reality spin on the critically acclaimed Borderlands 2, which first released in 2012. Fans of the series have been waiting ever since for a Borderlands 3, but Gearbox saw fit to dip its toe into the VR pool first.
How is Borderlands 2 VR? No one's sure yet. The game is set to launch next month on Dec. 14, which, coincidentally, is the same day this PlayStation VR bundle goes on sale. So if you choose to dive in and buy this particular package on the day it's released, you'll have to take a gamble on Borderlands 2 VR being good.
If it's anything like Borderlands 2, though, you'll be fine.
The second game in the bundle is Beat Saber, a rhythm game that you play using your PlayStation Move controllers as light sabers. Yes, it's as cool as it sounds. Beat Saber released back in May of this year, so the games industry has weighed on whether or not it's worth trying. GameSpot called it "an exhilarating rush and an exhausting game to play in the best way," and "one of the best PSVR games you can buy right now." And PlayStation Lifestyle said that if Beat Saber could add some more music tracks, it "could easily become a PSVR staple."
Advertisement
So you're at least solid on the Beat Saber front. And, odds are, Borderlands 2 VR will at least be a serviceable VR take on the original. So this latest PlayStation VR bundle seems like a pretty good deal. It's scheduled to release on Dec. 14 for $349.99, and includes the two aforementioned games as well as a PlayStation Camera and two PlayStation Move controllers.
Time to start saving.