Soma, Onrush Coming To PS Plus In December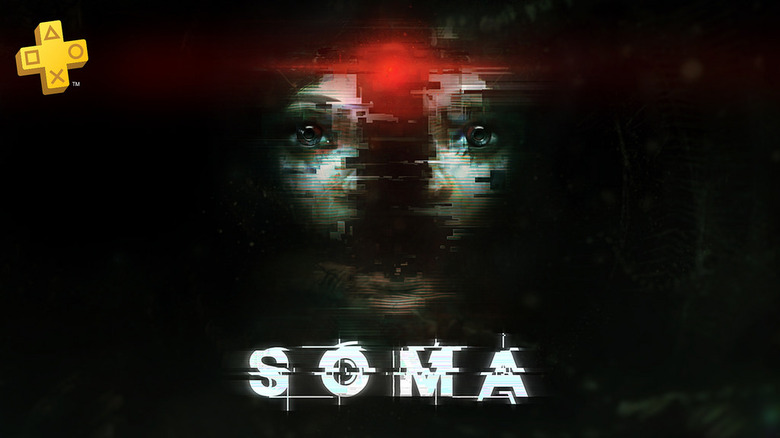 Who doesn't like some sort-of free games? Sony has announced its December lineup for PlayStation Plus subscribers, which includes two PlayStation 4 titles, two PlayStation 3 titles, one Vita game, and one cross-buy-compatible game that works on both Vita and PlayStation 4.
Advertisement
First up is Soma, developed by Frictional Games. Soma is a survival horror game that takes place in a sci-fi setting — one that sometimes fumbles in its storytelling but is otherwise worth a play. IGN felt the game's story was a little longer than it needed to be at 12 hours, but still called Soma a "sustained exploration of an original and thought-provoking idea," scoring it an 8.1 out of 10. And Kotaku also took issue with the way the story presents itself in Soma, but ultimately felt that the game "recovers in its final moments and sticks the landing." It's one to play with an open mind, for sure.
Next is Onrush, an action and racing game where players go to war with their vehicles. This one also received some pretty decent marks around the web, and that should come as no shock considering the game was developed by Codemasters, which also worked on the Dirt series of racing games. IGN gave Onrush an 8.2, saying that it was "one of the most original driving games" the reviewer had played. And GameSpot sees a bright future for Onrush as a property, stating that it's a "bold, refreshing twist on the genre."
Advertisement
That's not all PlayStation Plus subscribers can look forward to in December. There are also the two PlayStation 3 games we mentioned earlier – Steredenn and Steinsgate, which were apparently picked when someone closed their eyes and dropped their finger in the "S" section of a PlayStation 3 game list. There's also Papers, Please, which is sadly included for PlayStation Vita owners only. And lastly, Iconoclasts, which works on both Vita and PlayStation 4.
The December PlayStation Plus games lineup will be available from Dec. 4 until Jan. 1, 2019.