Kingdoms Of Amalur And Two More Games Join Xbox One BC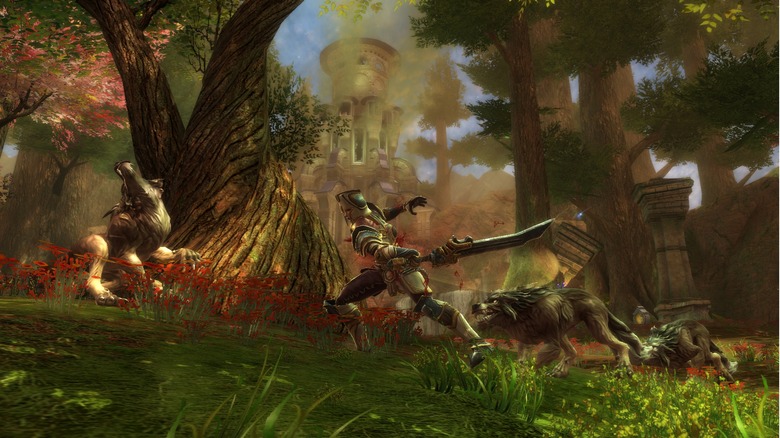 Looking to dive into some old favorites or catch up on some last-gen games you missed? Three new Xbox 360 games became part of the Xbox One's backward compatibility program today — including one with a pretty interesting backstory.
The headliner in the bunch has to be Kingdoms of Amalur: Reckoning. First released back in February 2012, Kingdoms of Amalur was a game that pulled a lot of big names together. Well-known author R.A. Salvatore was brought on board to craft the game's narrative universe. Spawn creator Todd McFarlane was also touted as head of the art team on the game. Ken Rolston, the lead designer on The Elder Scrolls IV: Oblivion, led the design squad. And of course, the man behind the studio was none other than former Major League Baseball pitcher Curt Schilling.
What resulted was a pretty well-received game. IGN, for instance, scored Amalur a 90. And The Guardian awarded it with a perfect score. Unfortunately, though, the game was a sales disaster.
After the release of Amalur, everything fell apart. Schilling's company, 38 Studios, went under. The state of Rhode Island (which helped fund 38 Studios and the game) assumed the rights for the Kingdoms of Amalur franchise. And the property sat silently for years — that is, until THQ Nordic purchased it earlier this year. We're unsure about what kind of role THQ Nordic might have played in finally bringing this game to backward compatibility, but we're glad it's there, nonetheless.
The other two Xbox 360 games coming to backward compatibility are at least worth a download and a try. Sonic Unleashed hit consoles back in 2008, receiving average scores. And Aliens vs Predator dropped in early 2010, also to a somewhat lukewarm reception.
All three games can be purchased inside the Xbox Store right now. Though, if you're quick, you might be able to nab them at a cheap price on Amazon or eBay — at least until the sellers realize that the games are backward compatible.