THQ Nordic Just Bought Another IP: Carmageddon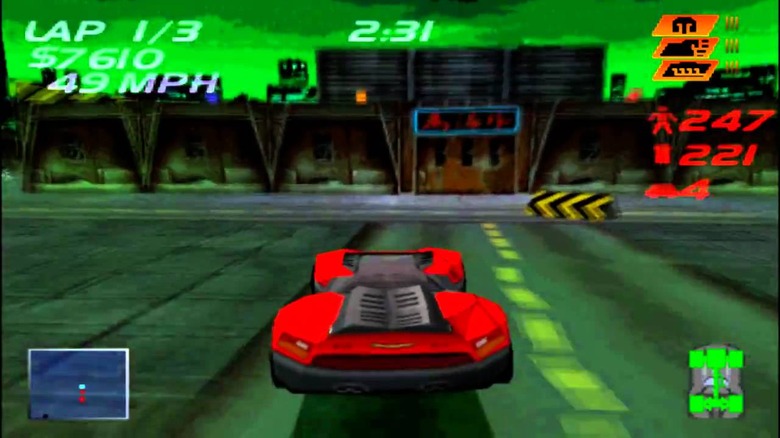 Is there anything THQ Nordic won't buy? After purchasing the rights to a whole suite of games as well as two new studios, the company formerly known as Nordic Games has added yet another property to its roster. The rights to the Carmageddon franchise are now owned by THQ Nordic, giving fans hope that a new game could be on the horizon.
Advertisement
"THQ Nordic today announced the acquisition of the intellectual property Carmageddon from Stainless Games, based in Newport, Isle of Wight, United Kingdom," the release reads. "Carmageddon is a vehicular combat video game released for PC in 1997. It was later ported to other platforms and spawned a series of follow-up titles."
The story behind the Carmageddon series is pretty interesting. As noted above, the original game released over 20 years ago. Along the way, a few different companies — including Square Enix — owned the rights to the franchise, releasing follow-ups over the course of several years. But Stainless Games, which created Carmageddon, eventually purchased the rights back in 2011.
Advertisement
After a rather forgettable release in 2015's Carmageddon: Reincarnation and its 2016 update, Carmageddon: Max Damage, Stainless Games apparently decided it was time to walk away from the series it gave birth to. Carmageddon now belongs to THQ Nordic, a company known for purchasing dormant IPs by the truckload.
According to THQ Nordic's own press release announcing the acquisition, the company now has "over 100 owned franchises." Along with that, THQ Nordic reports that it has a total of 15 game studios spread out across the world. We know what some of those studios were up to – Darksiders 3 just released, for instance, Wreckfest is still on the way for consoles, and BioMutant is set to arrive sometime in 2019.
But maybe, just maybe, we could see THQ Nordic hand the reigns of the Carmageddon series to a brand new outfit.