Fortnite Is Getting Sued Over Its Emotes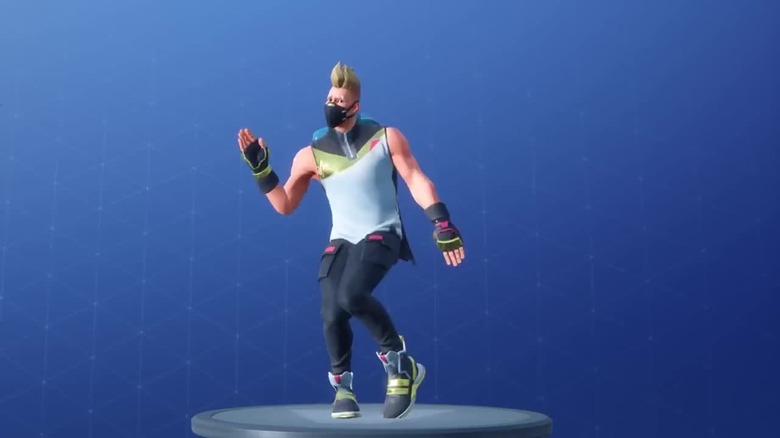 It was just a matter of time. After complaints from countless entertainers that Fortnite has been stealing their moves, one finally decided to take it to court. That someone is rapper 2 Milly, and according to GamesIndustry.biz, he's filed suit against Epic over use of his dance move in the Swipe It emote.
Advertisement
2 Milly's attorneys, Beck Price & Hecht LLP, had this to say. "This isn't the first time that Epic Games has brazenly misappropriated the likeness of African-American talent. Our client Lenwood 'Skip' Hamilton is pursuing similar claims against Epic for use of his likeness in the popular 'Cole Train' character in the Gears of War video game franchise. Epic cannot be allowed to continue taking what does not belong to it."
Two things. First, could Epic actually lose a lawsuit over its emotes? According to Forbes, "it is possible to copyright a dance, but not an individual dance move" as part of intellectual property law. "This is because one simple move is considered to be only one building block of an entire choreographed dance," says the outlet. "For example, a songwriter cannot copyright a musical note but can copyright a song, which is a unique arrangement of notes."
Advertisement
So it looks like 2 Milly already has the decks stacked against him. Something else jumped out at us in the filing, though: Cole Train from the Xbox's Gears of War series. Is Lenwood Hamilton actually suing Epic, too?
Yes, he is.
The Washington Post reported on the lawsuit early last year, writing that Hamilton "claims the makers of the Gears of War series stole his mannerisms, speaking style, and his face — and used them to help make more than a billion dollars off a video game."
What's interesting about this suit as well is that "Cole Train" is actually voiced by another former NFL player named Lester Speight. In that same Washington Post report, Speight's publicist told the paper that the voice giving life to Augustus Cole in Gears of War is "Lester's voice," adding, "I don't even know who Lenwood Hamilton is."
Epic will undoubtedly encounter more scrutiny over its use of emotes and character likenesses in the future. And we'll have news on them when they pop up. Stay tuned.