Ubisoft Announces Far Cry New Dawn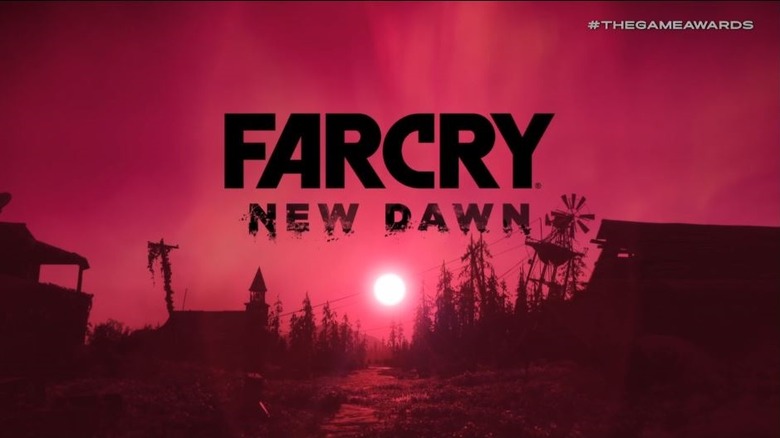 There's a new Far Cry game on the horizon, and it's coming a lot sooner than you might think. Ubisoft showed off a trailer for Far Cry New Dawn this evening, and you won't have to wait until next fall or beyond for it. It's actually releasing early next year on Feb. 15, 2019.
According to the game's Steam page, which published soon after the announcement, Far Cry New Dawn is set in "post-apocalyptic Hope County Montana, 17 years after a global nuclear catastrophe." It looks like New Dawn will focus a lot more on survival elements this time around, as there won't be a whole lot of resources to go around, and there'll be plenty of enemies who are ready to battle you for them.
If you already plunked down a full $60 for Far Cry 5 earlier this year, don't worry — Ubisoft isn't asking for that much here. It looks like Far Cry New Dawn will retail for $39.99. That's a bit lower than Ubisoft's previous half-step Far Cry game, Far Cry Primal. That game seemed to make use of a lot of Far Cry 4's map, albeit heavily modified, but still charged $60 at launch.
It'll be incredibly interesting to see how Far Cry New Dawn fares launching when it does. February was a crowded-enough period that Sony moved one of its exclusives, Days Gone, out of the month entirely. Far Cry New Dawn will have to contend with the likes of Anthem and Crackdown 3, and those games have benefited from months of media coverage. New Dawn was just announced today and comes out in a little more than two months. It's risky, but if Far Cry fans are itching for a new experience after completing Far Cry 5, maybe they'll show up for it.
Far Cry New Dawn will also sell a Deluxe package that includes a Hurk Legacy Pack, a Knight Pack, and a few skins. That package is priced at $49.99.