Xbox Has Wanted To Buy Nintendo For Years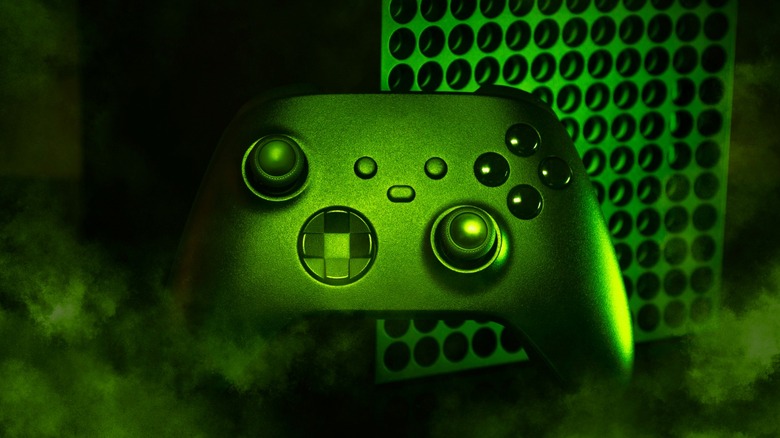 Miguel Lagoa/Shutterstock & Czgur/Getty Images
Xbox fans were shocked when several court documents made their way online this year, spelling out the brand's past and future expansion plans. These internal memos and emails, culled from Microsoft's battle with the FTC, detailed several unexpected projects from the gaming giant, from a new version of the Xbox Series X to a possible handheld device, as well as a number of games being developed by Bethesda Softworks. Also included among these documents were a series of emails from Xbox boss Phil Spencer, revealing his thoughts on the future of the brand and the company's goals. Perhaps most interestingly, Spencer talked at length about how much he'd love for Xbox to acquire Nintendo. That's right; much in the same way Xbox has absorbed studios like Obsidian and the aforementioned Bethesda, Phil Spencer has floated out the idea of Nintendo joining Microsoft's stable of subsidiaries.
Advertisement
Naturally, the very idea of Xbox owning Nintendo in any way has sent a shockwave through the gaming community. Some fans have expressed skepticism at how such a merger could even work, while others have remarked that it could be exciting to see so many major gaming franchises under one roof. What fans may not know is that this is far from the first time that such a buyout has been proposed by Microsoft. The gaming company has been trying to snap up the Nintendo brand for years — even before the first Xbox console made it to market.
Phil Spencer's emails display a desire to own Nintendo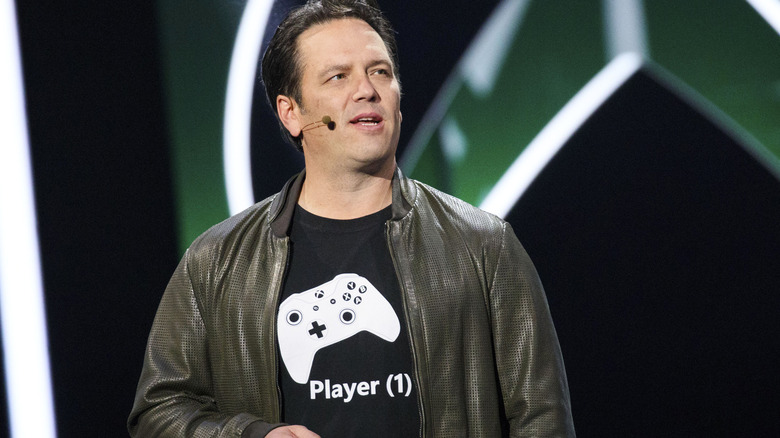 Bloomberg/Getty Images
A number of Phil Spencer's messages have been made public over the course of the FTC trial, including a 2020 email thread discussing potential acquisitions with Microsoft's chief marketing officer, Takeshi Numoto. While talking over the possibility of purchasing TikTok, the conversation shifted to Nintendo. Spencer argued, "Nintendo is THE prime asset for us in gaming and today gaming is our most likely path to consumer relevance." According to Spencer, he has talked numerous times with Nintendo's leadership about just such a partnership, but deemed a merger to be unlikely. For now, at least.
Advertisement
"The unfortunate (or fortunate for Nintendo) situation is that Nintendo is sitting on a big pile of cash," explained Spencer, "[and] they have a [Board of Directors] that until recently has not pushed for further increases in market growth or stock appreciation." In other words, Nintendo continues to do pretty well for itself, and therefore the company is not looking for a buyout in the near future. Not long after this email was sent, Microsoft went public with its acquisition of ZeniMax Media, which was also mentioned in this chain. It remains to be seen whether Microsoft is still looking to purchase some of the other gaming companies discussed here, including Valve Software.
Despite Nintendo's reluctance, Spencer remained adamant at the close of the email that a merger would ultimately be the right decision for the two gaming superpowers. Until that day comes, Spencer wrote in the email, "we are playing the long game." Indeed, Microsoft has been attempting to wait Nintendo out since at least the early 2000s.
Advertisement
Nintendo once laughed Microsoft out of a meeting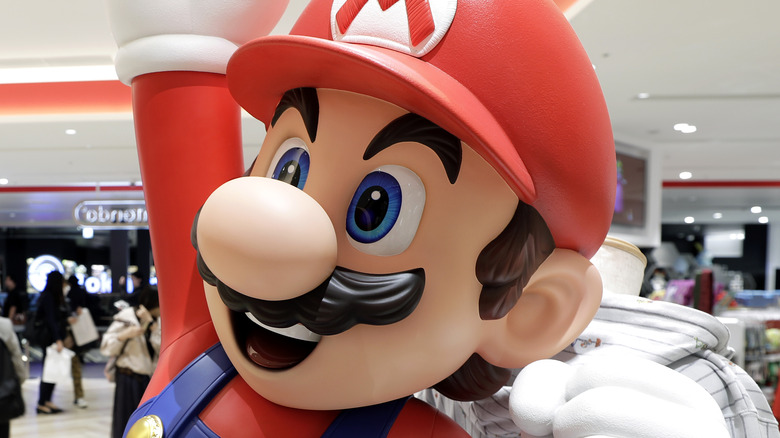 Bloomberg/Getty Images
Back in January 2000, Microsoft invited the higher-ups at Nintendo into a meeting to discuss the possibility of working together on a new console, which would end up becoming the Xbox. Former Microsoft business development head Bob McBreen told Bloomberg, "The pitch was their hardware stunk, and compared to Sony PlayStation, it did. So the idea was, 'Listen, you're much better at the game portions of it with Mario and all that stuff. Why don't you let us take care of the hardware?' But it didn't work out."
Advertisement
Not only did the pitch not work out, but Microsoft's representatives were essentially greeted with non-stop laughter. Despite stiff competition from Sony, Nintendo was still confident in its abilities to meet customer demands without agreeing to a buyout first. In the years since, the people who were with Xbox in the early days have recalled that it made sense for Nintendo to turn down a partnership with a company that was unproven in the gaming space. During a 2021 interview, former Microsoft gaming president Robbie Bach explained, "In the early days of the Xbox concept, Microsoft didn't want to do the hard work – that just wasn't something we knew how to do and so the idea was we were looking for partners ... You know, Microsoft didn't have all that much to bring to the table, Nintendo was successful and has always been sort of a self-contained company."
Advertisement
It seems Xbox's meteoric rise in the gaming industry still hasn't done much to change Nintendo's mind about a merger. Still, stranger collaborations have happened in the world of video games. Who knows what the future may hold for Microsoft and Nintendo?