There's Only One Way To Get This Fortnite Skin In Returning Event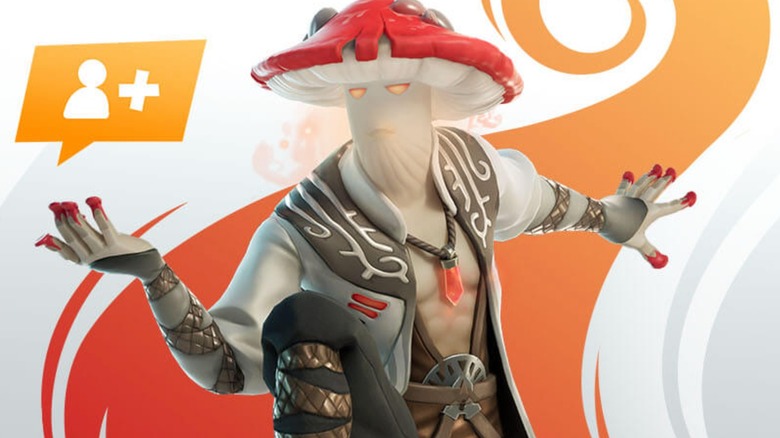 Epic Games
"Fortnite" fans have it pretty good when it comes to flashy cosmetics and character skins. In addition to a wide array of original characters, players can also drop into the game and battle it out as pretty much every beloved pop culture icon you can think of, from the Xenomorph from "Alien" to Goku from "Dragon Ball Z." Not all of these cosmetics have to be purchased, either, as Epic Games frequently holds limited time events allowing players to snag new skins just for participating.
Advertisement
One such occasion is the Refer A Friend event, during which time players can do just that: By signing up on the official "Fortnite" Refer A Friend site, players can invite up to 5 friends to join "Fortnite" and participate in in-game tasks to earn limited time cosmetics. According to a blog post from Epic Games, "Eligible friends are new or returning players (players who have played less than 2 hours of Fortnite's "Battle Royale" or "Zero Build – Battle Royale" experiences in the last 30 days)."
By completing these tasks (more on those in a moment), players will be able to unlock a variant version of everyone's favorite master of mushrooms, Madcap. The "Redcap" skin, as it's being called, swaps out Madcap's usual blue and purple color scheme for fiery reds and earthy grays. It's unclear just yet if Redcap will be able to glow like Madcap can, but it's still a snazzy new look for the fan favorite character. And that's not all! Read on to learn more about how to unlock Redcap's new accessories.
Advertisement
How to unlock Redcap, exclusive backbling, and more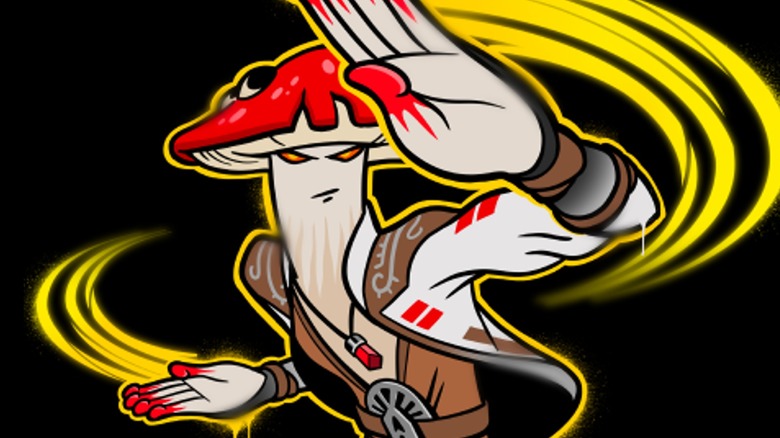 Epic Games
Thanks to noted "Fortnite" leaker iFireMonkey, we already know what tasks players need to complete with their friends to snag Redcap and his assorted swag: Create a Connection with a friend, play a match together, rank in the Top 10 a total of six times, rack up 45 kills, and gain 50 levels together. Once you've unlocked all of Redcap's accessories, including an exclusive Spray that depicts Redcap mid-karate chop and the awesomely-named Shiitake Slasher Pickaxe, you will gain access to Redcap himself — for free!
Advertisement
Refer A Friend 3.0 is OFFICIALLY ready to release at any time.

It will last until Tuesday, January 9th @ 12 PM ET (3 Months)

Official Challenges:
- Create a Connection
- Play 1 Match with your Connection
- Place Top 10 6 Times with your Connection
- Eliminate 45 enemies WITH... pic.twitter.com/lfQ9un9sFR

— iFireMonkey (@iFireMonkey) September 25, 2023
A few of these cosmetics were previously leaked online, so some fans have been waiting patiently for this set for quite a while. Thankfully, players don't have to rush to collect them all. In fact, Redcap will still be available after the current "Fortnite" season ends: Refer A Friend 3.0 is expected to last nearly three whole months, concluding on Jan. 9, 2024. 
Advertisement