Metro Exodus Is Now Releasing One Week Earlier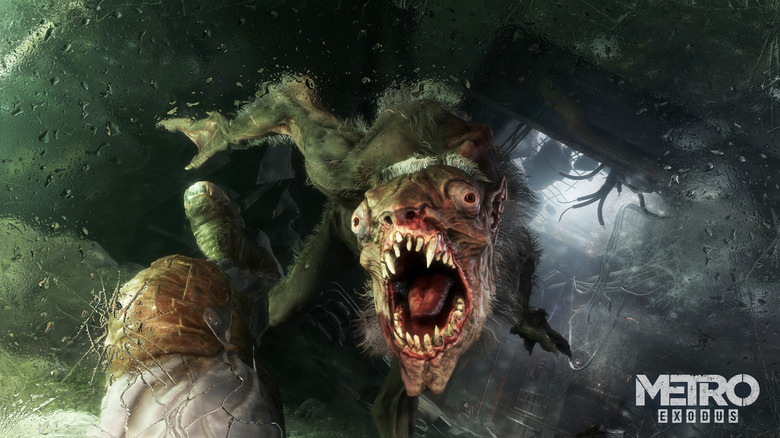 February 2019 is a pretty packed month when it comes to game releases, causing a few to shuffle their dates or leave the window entirely. Now you can add one more change to February: Metro Exodus is getting a new release date, arriving one week earlier than previously scheduled.
Advertisement
According to the Metro Exodus Twitter account, the game has officially gone gold, which means development has basically wrapped and the game is ready to ship. Not only that, Metro Exodus is now slated for a Feb. 15 release date, moving up a week. The change brings the game right in line with Crackdown 3, Dead or Alive 6, Jump Force, and Far Cry: New Dawn, which all release on that same day.
Feb. 15 seems pretty packed itself. Why would Metro Exodus want to release on that day instead of sticking to Feb. 22? We suspect the answer is Anthem, which now stands alone as the biggest game coming out on that date.
The Metro Exodus website, which has already been updated to reflect the new release date, describes the game as a first-person shooter that "blends deadly combat and stealth with exploration and survival horror." Exodus is the third game in the Metro series, following 2033 and Last Light, which released last generation and also came to the current gen in remaster form. And it appears that, at least for those on Xbox One, there's a pretty good incentive for pre-ordering the title prior to its release. The Xbox One pre-order bonus is a digital code for Metro 2033 Redux, so players on that platform can get a jump start on the Metro story by purchasing Exodus before February.
Advertisement
Those who want an early taste of Metro Exodus can check out the game's Twitter account, which also posted a video of Exodus' title sequence. Otherwise, you'll still have to wait until February to dive into post-apocalyptic Russia.