Ninja Is Calling An NFL Game Tonight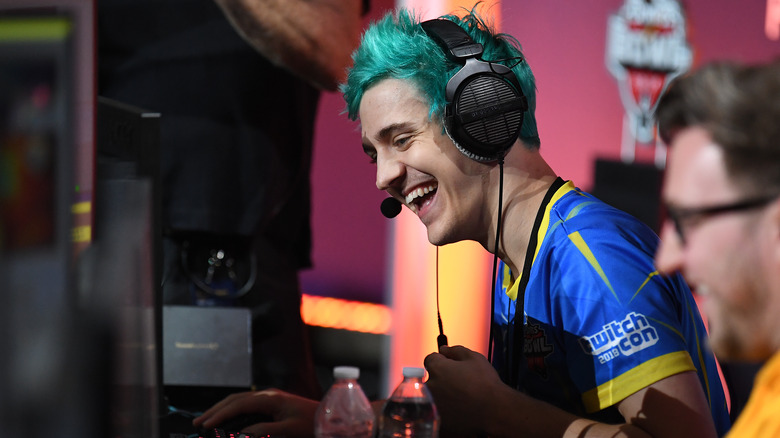 Getty Images
If you're a fan of both the NFL and of Twitch personality Tyler "Ninja" Blevins, then today is your lucky day. A Thursday Night Football match-up between the Los Angeles Chargers and Kansas City Chiefs is set to stream on Twitch this evening, and Ninja of all people will assume commentary duties.
Advertisement
Polygon is reporting that Ninja will make use of Twitch's co-streaming feature, which enables Twitch users to rebroadcast other streams while adding their own thoughts to the mix. It's a feature sometimes used by streamers to comment on awards shows and game industry events, but this here is some uncharted territory.
What's even more shocking, though, is that the NFL would allow it. The league is very protective of its broadcasts, and one can't help but wonder if it's thrilled that Ninja will be chatting over the top of a game with such huge playoff implications.
Maybe this is a good way to reach the kids. Or maybe this will make the NFL look entirely foolish. One has to wonder, though — is this the future? Maybe networks are the suckers for paying experienced broadcasters like Al Michaels and Cris Collinsworth (with his famous slide-in). What if the football world could get by with online streams and amateurs doing commentary?
Advertisement
God help us.
This little experiment between Twitch and the NFL also begs another question — have we reached peak Ninja? Have we finally saturated every form of media with him to the point that he's now stepping out of the Fortnite: Battle Royale arena and calling NFL games? When does he start making music?
Ah. According to EDM.com, Ninjawerks Vol. 1 drops tomorrow. There is no escape.
The NFL's Thursday Night Football game between the Chargers and Chiefs airs tonight at 8:20 p.m. ET. You can catch it on Twitch, as well as on Fox, the NFL Network, and Amazon Prime.