Mortal Kombat 1 Pro's 89-Hit Combo Is Blowing Fans' Minds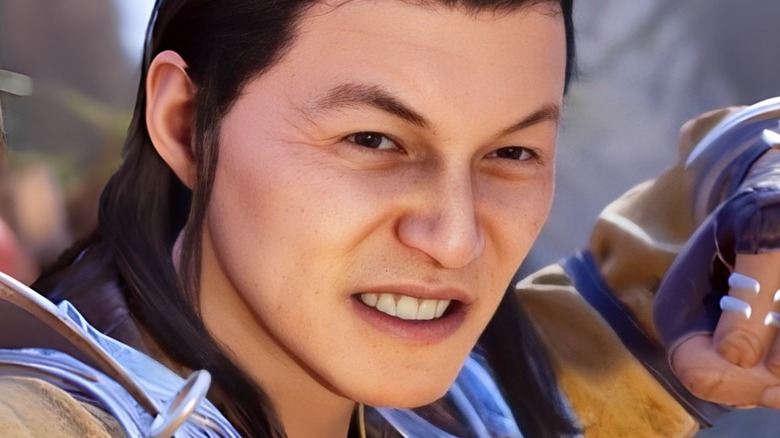 Warner Bros. Games
"Mortal Kombat 1" was released earlier this month to rave reviews, with critics and fans hailing it as a return to form for the series. The soft reboot of the gory fighting franchise presents players with new versions of fan-favorite characters, along with revamped mechanics and plenty of nasty finishing moves. The game's impressive stable of Kameo Fighters — extra characters that can be called in for an assist in a pinch — also allows players to chain together some truly devastating combos. One such combo is currently taking the internet by storm due to its ferocity and sheer length. On X (formerly known as Twitter), "Mortal Kombat" pro player NinjaKilla212 (real name Jarrad Gooden) has shared footage of an 89-hit combo he managed to pull off.
Advertisement
Your opponent hits you with this in a tournament, what you doing? pic.twitter.com/mKMwkNOHIr

— DuckKilla_212 (@212Ninjakilla) September 28, 2023
In the clip, Shang Tsung keeps Baraka airborne through a combination of Flaming Skulls and Kameo attacks from Scorpion. By spamming these attacks at just the right intervals, NinjaKilla212 manages to get in 89 consecutive hits before allowing the enemy to land. It's a stunning example of the kinds of endless combos this series allows players to pull off, as well as a reminder of the fact that Shang Tsung will forever be the franchise's best villain. 
The clip has been viewed over a million times since Wednesday night, and it's easy to see why. While a number of players have pointed out in the comments that "MK1" has safeguards to allow players to break super-lengthy combos, a majority of the replies are simply in awe of NinjaKilla212's moves.
Advertisement
Players react to 89-hit Shang Tsung combo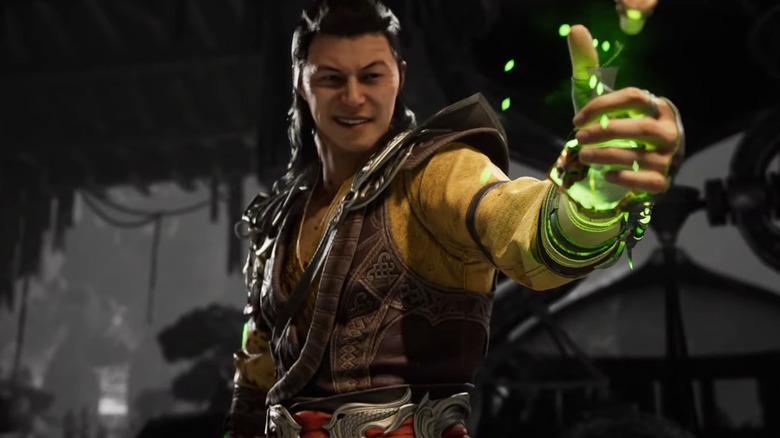 Warner Bros. Games
In his post, NinjaKilla212 hilariously asks, "Your opponent hits you with this in a tournament, what you doing?" Several responses came from gamers who were shocked by how lengthy the combo was. To this point, NinjaKilla212 quipped, "Combo should be longer lowkey." Pro gamer Patient-Impulse remarked, "This is actually busted ... The round is gonna be over by the time I touch the ground." One X user joked that they could basically change their whole life in the time it takes to finish this combo:
Advertisement
Bro I can go to college, get a degree, go to the gym, fix my life and sleep schedule, get a girlfriend/boyfriend, get married, buy a house and the combo would still be going

— PrimalX (@PrimalX60) September 28, 2023
It's hard to imagine how well this attack would go over in a live competitive setting. To put it bluntly, this kind of assault would have even the most collected Kombatants ready to rage quit (which more than a few fans said they'd do in this situation). The developers at NetherRealm studios expect folks to leave in a huff, however, which is why the game includes hilarious "Quitalities," finishing moves that trigger if a player leaves an online match before it reaches a proper conclusion.
Advertisement