Get A Free PC Copy Of AC: Odyssey Via Project Stream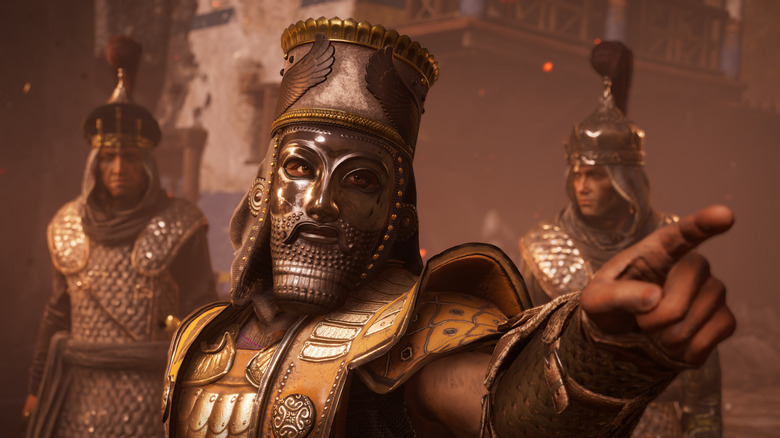 We've already known for a while that Assassin's Creed: Odyssey can be played for free in its entirety thanks to Google's Project Stream beta. But did you know you can get an actual PC copy of the game through it, too? You can, and thanks to Eurogamer, we know how to do it.
Advertisement
Gaining 100% free access to Assassin's Creed: Odyssey via Project Stream is cool enough. It's one of the best games of 2018, and if you've spent more than you've wanted to this holiday season, zero dollars is far more palatable than sixty. The problem is, by the time Jan. 15, 2019 rolls around, Assassin's Creed: Odyssey leaves Project Stream. Odyssey is a huge game. That doesn't seem like enough time.
Here's the trick, though. If you play one hour of Odyssey through Project Stream, and you have your Ubisoft Uplay account tied to the service, Ubisoft and Google will drop a free copy of the game into your Uplay account as a little thank you. And better yet? The progress you've made in Odyssey on the Project Stream version of the game will carry over to the PC version in Uplay, as will any of the in-game purchases you've made.
Advertisement
A PC copy of Assassin's Creed: Odyssey for free, just for playing on a (really impressive) streaming service that is also free. How can you go wrong?
If you think you'll want to play Odyssey at any time in the future, you owe it to yourself to try and get into the Project Stream test and put an hour into the game. If Odyssey languishes in your Uplay library afterward as you struggle to make it through the rest of the fall releases, fine. But if you can, you should really move it up in your queue.
It was, after all, nominated for Game of the Year and Best Action/Adventure Game at the Game Awards. And no one's giving God of War or Red Dead Redemption 2 away for nothing.