MrBeast Lashes Out At His Deepfake Clone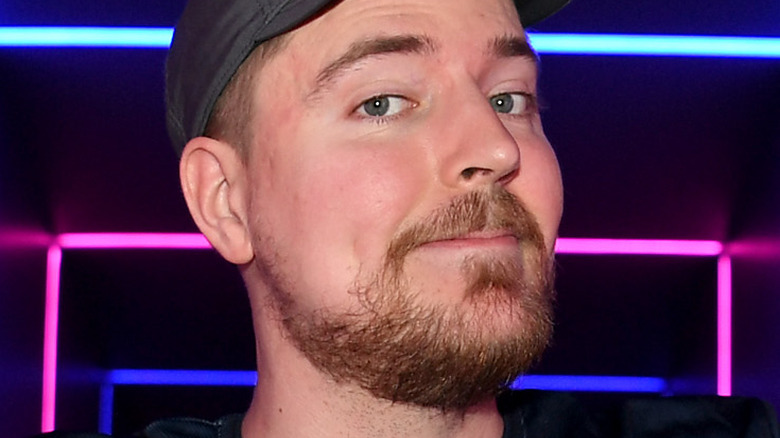 Denise Truscello/Getty Images
MrBeast is inarguably one of the most influential figures in the content creation game, which is why he's taken to social media to warn fans of a devious new scam using his likeness. As the most-subscribed individual creator on YouTube (currently boasting over 188 million followers on his channel), he holds a significant amount of sway over his viewers. He has also developed a reputation for being the generous sort, boosting recognition of his brand by frequently hosting extravagant giveaways and spending his money on philanthropic goals. Unfortunately, MrBeast's giving nature has made it easier for bad actors to trick his fans into participating in fake giveaways, scamming MrBeast subscribers out of their time and money. One such scam has taken to using AI to do its dirty work, making a series of ads that are indistinguishable from the real thing.
Advertisement
MrBeast shared a clip of a scam that's been making the rounds on TikTok, in which an unknown creator has used AI to generate a video of MrBeast hyping a non-existent contest. "If you're watching this video, you're one of the 10,000 lucky people who'll get an iPhone 15 Pro for just $2," says the fake. "I'm MrBeast and I am doing the world's largest iPhone 15 giveaway." The clip then encourages viewers to click on a link to claim their so-called prize. This is a common tactic in phishing schemes and other online scams, which get users to click unsafe links or otherwise share personal information with unscrupulous third parties.
Advertisement
This is obviously way worse than some of the other MrBeast clones out there, and far more sinister than someone copying MrBeast's production style or thumbnail art. Not surprisingly, MrBeast wants answers.
MrBeast clones are on the rise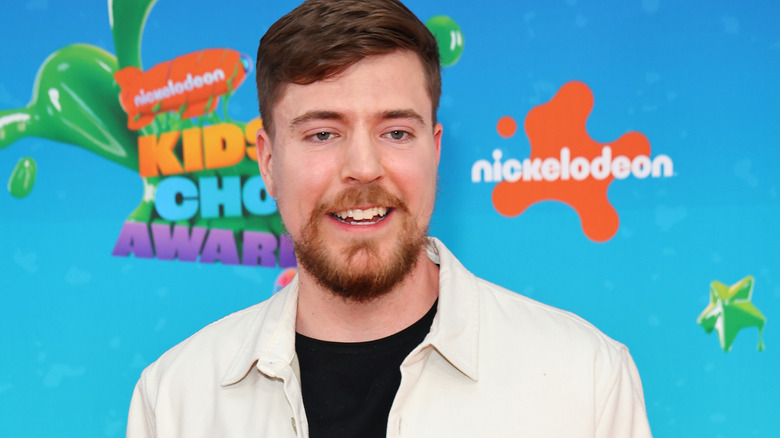 Leon Bennett/Getty Images
"Lots of people are getting this deepfake scam ad of me," MrBeast posted. "Are social media platforms ready to handle the rise of AI deepfakes? This is a serious problem." Judging by the responses to his post, it seems as though MrBeast's fans and colleagues could not agree more with his assessment of the situation.
Advertisement
As noted by a number of replies to MrBeast's post, this fake ad comes from just one of the many MrBeast clones who have set up shop on TikTok. To make matters worse, many of these fake accounts have somehow been verified by the platform, which makes it much harder for unsuspecting fans to realize when they're being duped. Some commenters have noted seeing fake MrBeast ads on other platforms, including YouTube, while others are sharing stories of encountering deepfakes of other celebrities on the internet.
Have you seen these? i'm surprised Youtube's ad team is giving the greenlight for this pic.twitter.com/av96IS5hxV

— Treybana (@Treybana) October 3, 2023
As AI content generation becomes more prevalent and accessible, the fear of seeing it misused grows greater each day. A number of replies to MrBeast's post have expressed their concerns about seeing deepfakes of political candidates in future election cycles. Others are noting that deepfakes have already been a concern for content creators for some time. Indeed, Twitch was rocked by a scandal earlier this year when it was discovered that multiple websites were creating deepfake pornography using images of the platform's most popular creators.
Advertisement