Nintendo Switch Games Are On Sale At eBay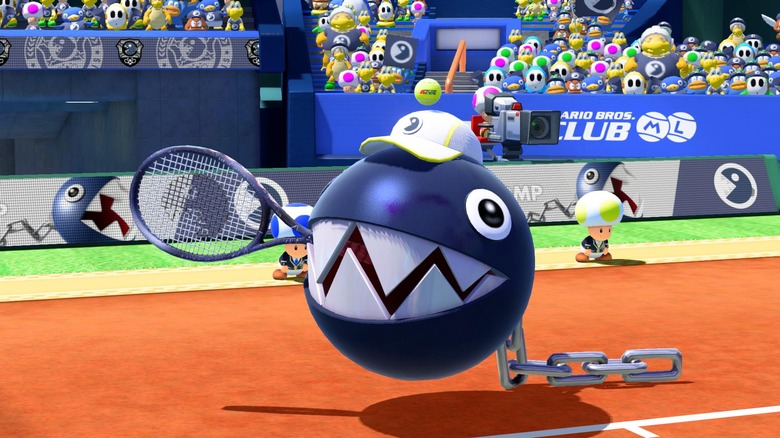 Were you fortunate enough to get a Nintendo Switch over the holiday? If so, and if you're looking to build your game library for the system, eBay is having a pretty nice sale on factory refurbished Nintendo Switch titles.
We want to preface this by saying that these sale prices might not last very long. The store in question looks to have limited stock, so if you see something you like, your best bet is to buy now and ask questions later. With that said, here are some of the games you'll find in the sale (for the time being):
Mario Tennis Aces – $34.64
ARMS – $30.66
Mario + Rabbids: Kingdom Battle – $22.98
Donkey Kong Country: Tropical Freeze – $35.16
Dragon Ball: Xenoverse 2 – $20.02
Payday 2 – $20.40
NBA 2K19 – $28.65
South Park: The Fractured But Whole – $23.39
It's worth noting that Nintendo Switch games are very hard to find on sale — at least in their physical form. And this goes double for games that Nintendo publishes. Heck, you can go to any store and still find The Legend of Zelda: Breath of the Wild selling for $60, and that was a launch game when the console came out in March 2017. Nintendo doesn't like to discount games. Nintendo will even port years-old games from other systems (like Tropical Freeze, for example) and still charge $60 for them. So when you can jump on a sale, it's in your best interest to do so.
And just a reminder: there are still some smaller sales going on in the Nintendo eShop on digital games. You won't find as many hits there, but there are still some savings to be had if you want to stock your Nintendo Switch up with some games to play over the winter.
Now that Christmas is out of the way, there are bound to be some more sales coming down the pipeline as retailers look to clear out and get a jump start on the new year. We'll be keeping an eye out for the latest deals, so keep it locked here.