From Software Is Reportedly Working On Two New Projects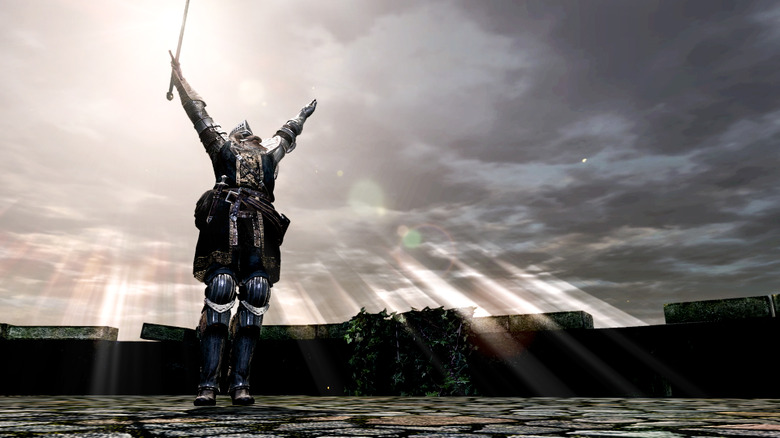 We already know that From Software is hard at work on Sekiro: Shadows Die Twice. But according to Gematsu, that may not be all that the developer has planned for the future.
In an interview with 4Gamer.net that Gematsu kindly translated, From Software president Hidetaka Myazaki spoke of three and a half "product lines" — essentially, projects — that the company was plugging away at. Myazaki seemed to indicate that the projects being talked about were all born inside From Software, meaning that games like Dark Souls Remastered (which Bandai Namco commissioned) and Metal Wolf Chaos XD (a Devolver Digital game) were not part of the list.
From Software considered Deracine to be half of a project, and Sekiro to be a full project. Which meant that, using the power of math, two projects remained. When pressed as to whether or not that meant that From Software had two unannounced projects it was working on, Myazaki confirmed that yes, that was the case.
However, he wasn't down to share any more than that, stating that "it isn't the time to discuss details," but that both projects are "[From Software]-esque games."
"We'll need a little more time, but we'll be able to tell everyone more about them once they take shape," Myazaki said.
If you're a fan of the difficult action combat that most From Software games are known for, this is obviously great news. The Dark Souls series has been good for a very long time, Bloodborne is still one of the best PlayStation 4 exclusives you can play (in a very long list), and Sekiro: Shadows Die Twice already looks like it'll keep the trend alive. If From Software has two more games in the pipeline that are equally as promising, gamers have quite a bit to look forward to in the coming years.
If From Software has more games like Deracine in the works, though? Well, that'll just be disappointing.
We'll let you know when we have more news on From Software's two unannounced games.