Xbox Fans Get Bad News About Modern Warfare 3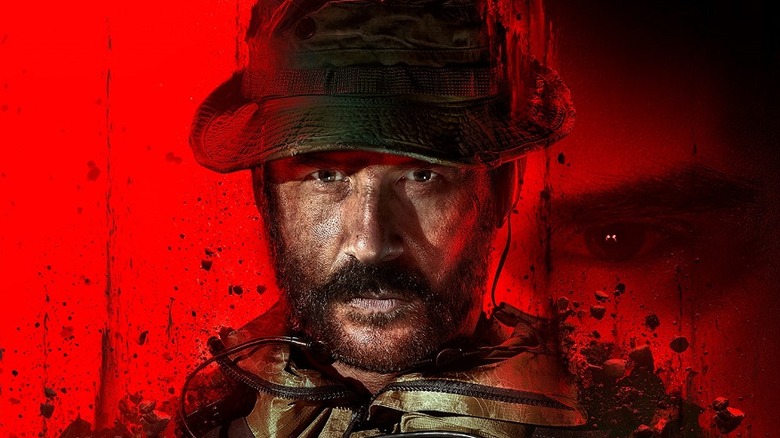 Activision Blizzard
Xbox gamers and "Call of Duty" fans breathed a sigh of relief when Activision Blizzard and Microsoft announced plans to finally solidify the merger between the two companies. Unfortunately, judging from the wording of a new announcement from Activision Blizzard, it seems the celebrations may have started a bit too early. While it definitely looks like Microsoft's multi-billion dollar purchase of Activision Blizzard is indeed going through, Game Pass subscribers won't immediately be able to reap many of the benefits they'd expected. Simply put: The highly anticipated "Call of Duty: Modern Warfare 3" is not coming to Xbox Game Pass any time soon.
Advertisement
Microsoft has made it clear time and time again that "Call of Duty" will still be available on multiple platforms going forward, including the Xbox Series X's biggest competitor, the PS5. Even so, fans still held out hope that the best-selling series would find its way onto Game Pass as soon as the merger was complete. According to Activision Blizzard, however, there are no plans for "Modern Warfare 3" on Game Pass — yet.
A glimmer of hope for Call of Duty on Xbox Game Pass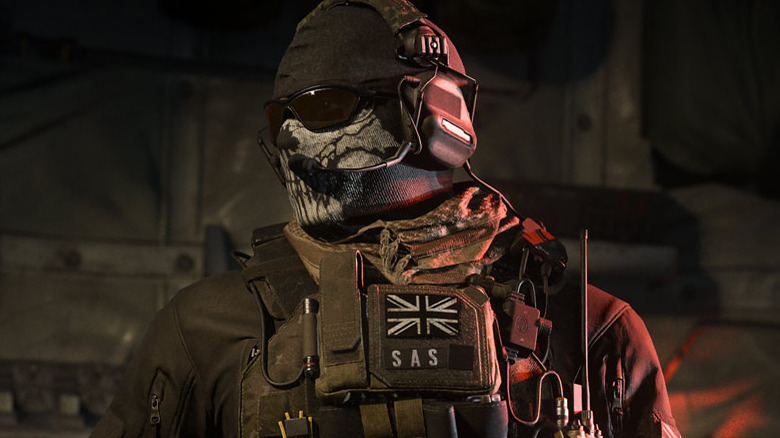 Activision Blizzard
Activision Blizzard posted a message to X (formerly Twitter) on October 9, explaining that the company had been bombarded with questions about the future of "Call of Duty." In particular, fans have been wanting to know how the Microsoft deal will impact the series' availability going forward. It definitely came as a disappointment for most fans to learn that "Modern Warfare 3" won't be streaming on Game Pass in November. However, Activision Blizzard still left fans with a bit of hope: "we expect to start working with Xbox to bring our titles to more players around the world. And we anticipate that we would begin adding games into Game Pass sometime in the course of next year."
Advertisement
It's awesome to see anticipation building for Call of Duty®: Modern Warfare® III. As we continue to work toward regulatory approval of the Microsoft deal, we've been getting some questions whether our upcoming and recently launched games will be available via Game Pass.

While we...

— Activision Blizzard (@ATVI_AB) October 9, 2023
It sounds like more of the company's titles will be making their way to the subscription service in 2024. Though Activision Blizzard played purposefully coy and didn't reveal any specific games, many fans are already imagining the back catalogue of "Call fo Duty" on Game Pass. It remains to be seen if Activision Blizzard's current contracts for new releases precludes "Modern Warfare 3" from being added to Game Pass entirely, or if players might also see the latest "CoD" title on Game Pass in 2024. 
Advertisement
For now, gamers are reacting with a mix of disappointment and surprise, but some are still hopeful for the future. The replies to Activision Blizzard's post are full of fans listing the games they hope to see on Game Pass, while others are celebrating the end of litigation and the true beginning of AB's partnership with Microsoft. While most are bummed to have to wait for "MW3" on Game Pass, it seems this bad news may only be temporary.
Sources say Activision Blizzard may be on Game Pass sooner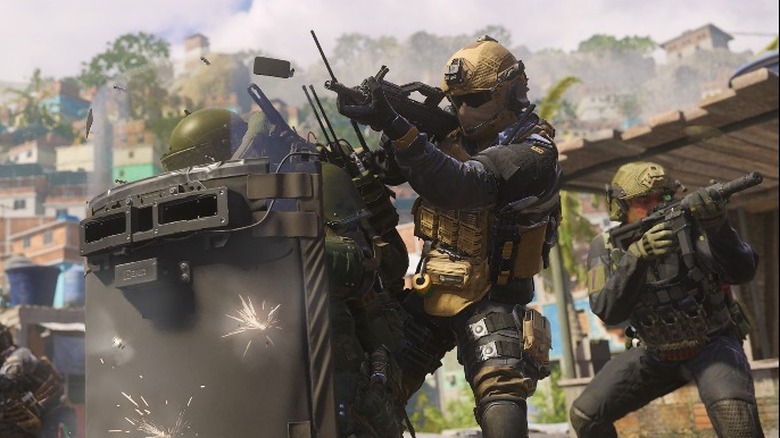 Activision Blizzard
Though Activision Blizzard gave a somewhat extended timeline for its future Game Pass plans, some sources are reporting that Xbox gamers may see AB games on the subscription service before next year. According to Windows Central Managing Editor Jez Corden, fans should "expect to see a bunch of Activision stuff hit Xbox Game Pass as soon as the deal is finalized."
Advertisement
Our sources indicate (surprising nobody) that despite Activision's statement, you can expect to see a bunch of Activision stuff hit Xbox Game Pass as soon as the deal is finalized.

What would you like to see hit XGP? https://t.co/RA7Ozb6FH2#Xbox #XboxGamePass

— Jez (@JezCorden) October 9, 2023
Corden doesn't specify which games will be added to the service, but a number of commenters are already hoping for "Call of Duty" right away, even if it's not the newest installment in the series. Others are hoping for older titles from Activision Blizzard's back catalogue, including "True Crime: Streets of LA" or the company's classic "Spider-Man" games. Some fans on Reddit believe Activision Blizzard put out its Game Pass statement to make sure that people didn't cancel their "Modern Warfare 3" preorders after assuming it'd be on Game Pass. 
Advertisement
There are still a lot of questions concerning the future of Activision Blizzard and Xbox, and gamers will just have to wait and see which Activision Blizzard classic arrive on Game Pass first.