Lumines Remastered Could Be Getting A Retail Release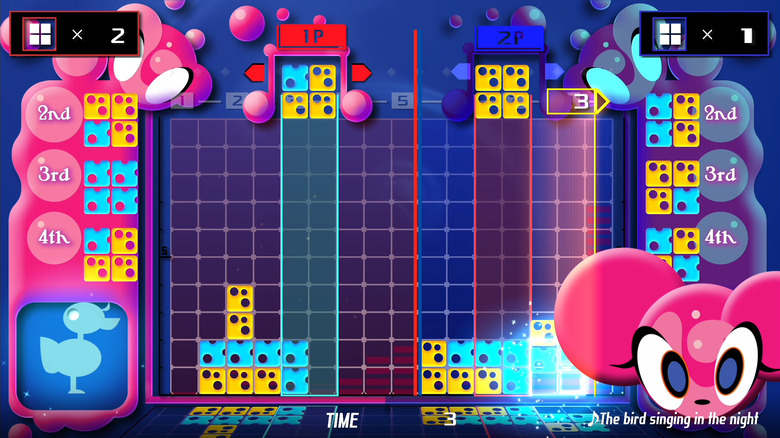 Do you prefer your puzzle games in a packaged retail release? According to DualShockers, one may be on the way sooner rather than later.
It appears a new ESRB listing for Lumines Remastered has just shown up for both the PlayStation 4 and the Nintendo Switch. Because the game is already available on each platform's digital storefront, the newest listing likely points to a physical release for stores like Amazon and GameStop. It's doubtful much will change outside of the channel by which you can purchase Lumines Remastered. But if you're someone who likes to put a game case on your shelf — or if your Switch is low on storage space — this might be something that interests you.
Advertisement
And if puzzle games are your jam, it should. Lumines Remastered is a fresh coat of paint on an already great game, brought forward from the PlayStation Portable it launched on to PlayStation 4, Xbox One, Nintendo Switch, and PC. GameSpot's (and SVG's) Justin Clark called Lumines Remastered "the kind of game that temporarily rewires your brain, splicing together its ability to recognize visual patterns and audible rhythms simultaneously and forcing you to do the hard but delightful work of putting that ability to use."
That same review scored it an 8/10, and while that's not quite the love that Tetris Effect got from many outlets, you can only find that title on the PlayStation 4.
The ESRB listing mentioned above doesn't include any information about the Xbox One, so it looks like that platform might miss out on getting a physical release. Still, if you game primarily on a PlayStation 4 or Nintendo Switch, the odds are pretty good that you'll be able to buy Lumines Remastered in your favorite store sometime in the near future.
Advertisement
We'll update you with the latest should a retail release of Lumines Remastered get an official announcement.