Smash Bros. Was Amazon's Best-Selling Game Of 2018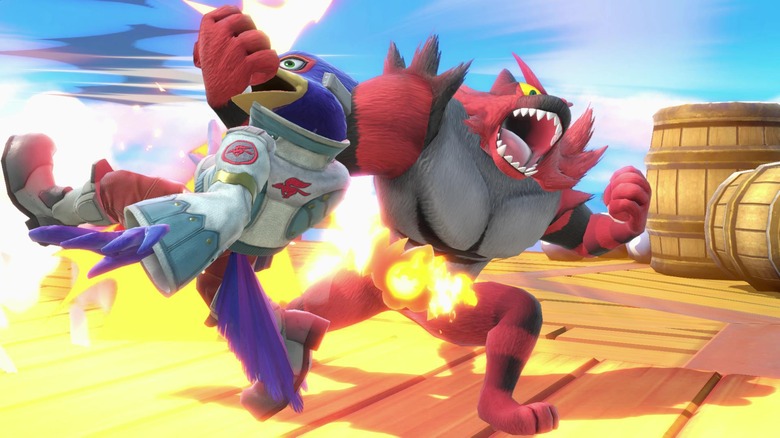 We may receive a commission on purchases made from links.
It seems Super Smash Bros. Ultimate is officially a hit. Amazon announced today that the game topped its list of best-selling game products for 2018, which is impressive all by itself. Smash did that as a platform-exclusive game on a console that isn't even two years old. Even more impressive.
And then you look at Super Smash Bros. Ultimate's release date: Dec. 7, 2018. Smash managed to sell more than any other game-related item on Amazon, despite being out for only 24 days in the year. Wow.
Now, Amazon's list has to be marked with a bit of an asterisk. It's treating each product SKU as a separate entry. So it's entirely possible that Red Dead Redemption 2, which shows up at 14 (PS4) and 37 (Xbox One), could have those two SKUs combine for a higher sales figure than Super Smash Bros. Ultimate's single entry. But it seems the Nintendo Switch was an incredibly hot seller this year, so maybe Smash earned that spot.
The Nintendo Switch Neon Red and Neon Blue system ranked at #6 on the list. The Switch's Grey system nestled in at #22. And a few Switch games and accessories sit in the top 20, including a Switch screen protector (4), the Switch Pro Controller (8), and Super Mario Party (15).
And here's another bit of interesting Nintendo news with regard to Amazon's list. The NES Classic console finished the year at #17. Nintendo brought the system back for another run in 2018, and judging by its spot on the list, it sold pretty well. It's too bad that Nintendo has no plans to keep the Classic line going — at least, that's what Nintendo of America president Reggie Fils-Aime says. But who knows. Stranger things have happened.
One more head scratcher. If you look through the list, you'll see subscription cards for both Xbox Live and PlayStation Plus. What you won't find, though, is a single instance of a Nintendo Switch Online subscription card. Are all of these Super Smash Bros. Ultimate and Switch console buyers really not going to play online?
Based on how Smash is performing on the service, maybe they made the right decision.