Hitman HD Collection Announced For PS4 And Xbox One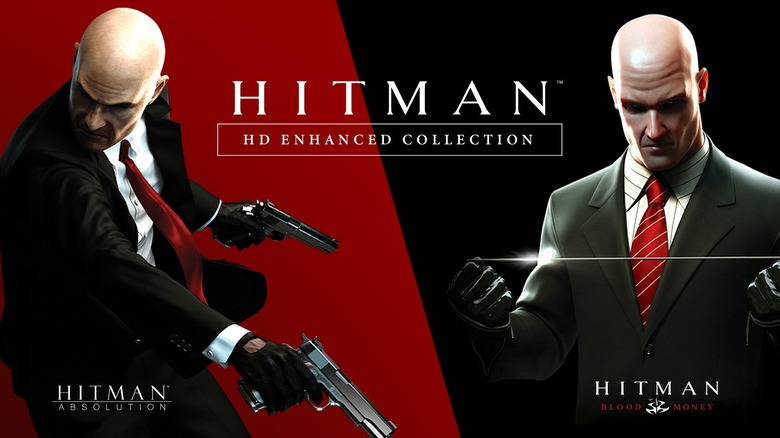 If you're a fan of the Hitman franchise, you're just a few days away from getting to revisit two older games in the series — this time with better visuals and higher frame rates.
IO Interactive announced today that the studio is releasing The Hitman HD Collection for both PlayStation 4 and Xbox One on Jan. 11. The bundled release will include Hitman: Blood Money and Hitman: Absolution, two last-generation titles that are being brought forward with a bunch of improvements. To start, you'll be able to play both games in 4K at 60 frames per second. And you'll also see upgrades in the way of better textures, better lighting, super-sampling, and other technical enhancements.
Now here's the rub. You'll likely need a PlayStation 4 Pro or an Xbox One X to get the full effect of these promised upgrades. The base consoles simply don't have the horsepower to push 4K, and the resolution would likely take a big hit if IO Interactive still tried to target 60 frames. But both games will at least look better than they did on the PlayStation 3 and Xbox 360. You'll have to decide if that's worth it.
How good will the rest of the improvements to Blood Money and Absolution be in this remastered bundle? We'll have to hold off until we can get our hands on it ourselves. But it's worth noting that both games were well reviewed back when they initially released. If The Hitman HD Collection can put a fresh coat of paint on them and perhaps modernize the controls a little bit, there's a good chance they'll be worth checking out.
It's been a very good season for the Hitman faithful. Hitman 2 released back in November to pretty fair reviews. Xbox owners had the good fortune of seeing the Hitman episodic game series enter Xbox Game Pass. If IO Interactive can bring Blood Money and Absolution to the current generation and make them feel like brand new games, there'll be a whole lot of terribly satisfying video game assassinations ahead.
You'll be able to nab The Hitman HD Collection on PlayStation 4 and Xbox One. According to Polygon, the remastered bundle will retail for $60.