Black Desert Comes To Xbox One In March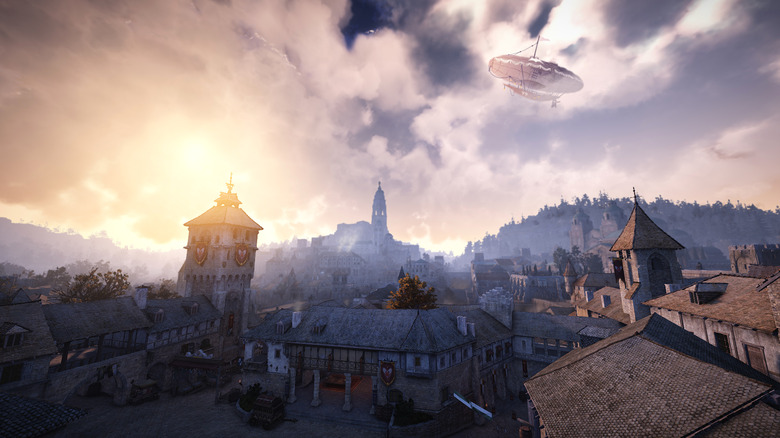 If you're not satisfied with the number of MMORPGs on the Xbox One, another option is just a few months away. Microsoft's Xbox Wire announced today that Black Desert will be making its way to the platform on March 4, with pre-orders kicking off today.
One small item of note: the game has apparently dropped the word "Online" from its name for the Xbox One version, though there's no mention of why.
In case you're unfamiliar with Black Desert, here's a bit of background. The game first started out in beta way back in 2014, before releasing officially on PC in March 2016. It's a massively multiplayer online RPG with a fantasy setting, which might pique the interest of those who want something in the vein of World of Warcraft on console.
And there's apparently a whole lot to do. "Black Desert doesn't only feature intense combat," the post on Xbox Wire says. "With activities ranging from cooking, horse training, resource gathering, or fishing, you can support your adventure through these skills which require less action, but more strategic planning."
Another piece of good news has to do with the game's visuals. Black Desert is set to launch with full support for the Xbox One X, which means players will be able to explore Black Desert's vast world in full 4K, and with full HDR implementation. Black Desert is already a very pretty game — seeing it come to life in 4K will undoubtedly help more of those details pop.
Now here's the skinny on price. Black Desert uses a pay-once model not unlike Elder Scrolls Online, so all you have to do is purchase the game once to keep playing forever. The Xbox Store currently offers three separate bundles for pre-order: a $29.99 Standard Edition, a $49.99 Deluxe Edition, and a $99.99 Ultimate Edition.
And you can probably guess what comes with each option. Some digital goodies in the Standard. More digital goodies in the Deluxe. And even more digital goodies in the Ultimate. Unless you're dead set on securing some special horse armor (not kidding), you'll probably be fine grabbing the cheaper Standard Edition.
We'll be looking forward to giving Black Desert a shot when it comes to Xbox One on March 4.