Minecraft Got This Russian Teen Sent To Prison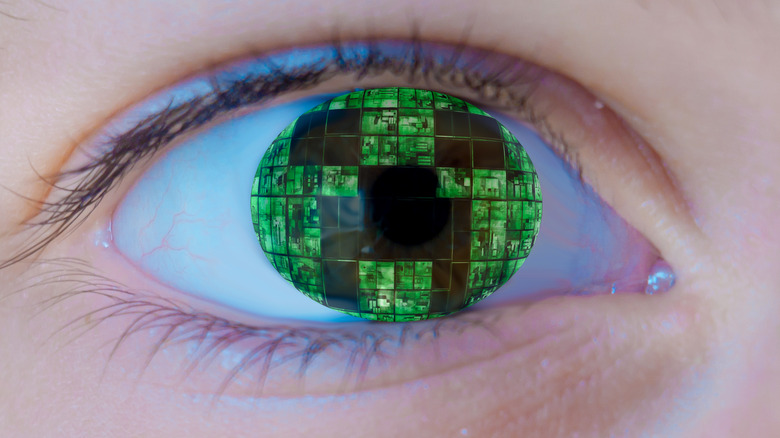 Alainara/Shutterstock
"Minecraft" is the best-selling video of game of all time, so it's naturally made its way all over the world. The game offers a nearly limitless sandbox to play in, allowing gamers of all ages to build pretty much anything they set their minds to. Sadly, this boundless creative outlet has also led to controversial ends. In the case of one teenager, his activities within "Minecraft" contributed to a five year sentence in a Russian prison.
Advertisement
According to a report from The Moscow Times, teenagers Nikita Uvarov, Denis Mikhailenko and Bogdan Andreyev were arrested in 2020 after hanging up leaflets at Kansk's office for the Federal Security Service (or FSB). These flyers reportedly bore anti-FSB sentiments and protested the arrest of Azat Miftakhov, a mathematician and self-proclaimed anarchist and activist who was held on terrorism charges and allegedly tortured by the police. Following their arrest, the police claimed to have found video evidence on the boys' phones that showed them building homemade explosives, as well as messages discussing their anger at the Russian government and Miftakhov's arrest. Character witnesses have argued that the boys never built anything intended to hurt people.
Advertisement
Following further investigation, the police concluded that the three teenagers had planned to build and then blow up a virtual version of the FSB building created within "Minecraft," apparently as a form of protest. Combined with clips that seemingly showed the teens tossing molotov cocktails at a wall, this was deemed enough evidence to accuse the group of "undergoing training for the purpose of carrying out terrorist activities."
The Minecraft terrorism case goes to trial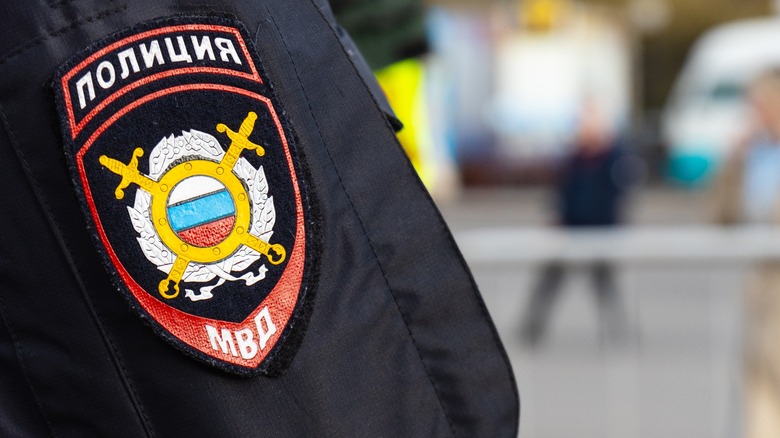 Al.geba/Shutterstock
Uvarov's friends pleaded guilty to the charges set against them and went along with the investigators in their questioning. Speaking with RFE/RL, lawyer Vladimir Ilkov revealed that many of Denis Mikhailenko and Bogdan Andreyev's charges were dropped and their prison sentences were suspended. Nikita Uvarov, on the other hand, denied all charges and continued to tell authorities and told those assembled in court that he had never planned to commit any terrorist attacks, virtual or otherwise. 
Advertisement
Uvarov said he would accept whatever sentence was handed down to him and that his conscience was clear, but that he believed he was being unrightfully silenced for his activism. He was reported to have said that it "was painful for me to see how my country oppresses people, civil rights activists, who want the best for the country and stand for its well-being. Now, unfortunately, I am experiencing myself the despotism of the unfair collaborators of the system."
Though the prosecutor fought to have Uvarov's sentence extended an extra few years, the original sentence was upheld in 2023. 16-year-old Nikita Uvarov was sentenced to five years in a penal colony, a fate typically reserved for particularly nasty offenders. Journalists and political activists have speculated that Uvarov's sentence was meant to send a message to other political dissidents, and the ruling has subsequently been condemned by many as cruel and unnecessary. As noted by The Guardian at the time of the original sentencing, "The ruling falls into a broader pattern under President Vladimir Putin in which young Russians are put behind bars on controversial and preemptive terrorism charges." It appears as though no one has attempted a "Minecraft"-set protest in Russia since.
Advertisement