Destiny 2's Niobe Labs Event Is Now Live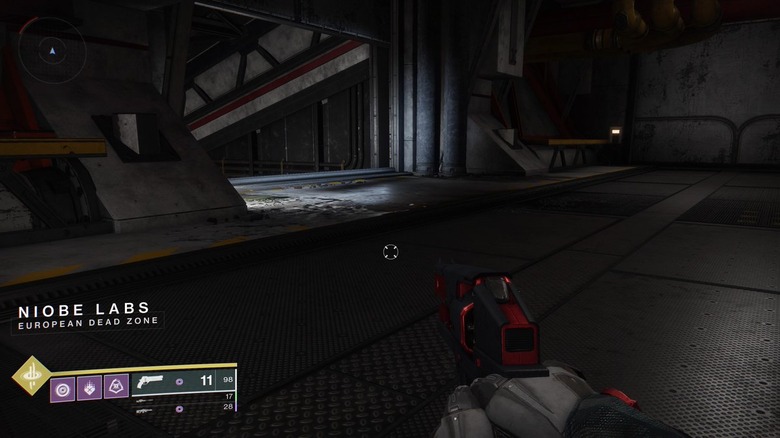 Twitter: @YellowFlash21
A brand new event has arrived inside Destiny 2 — and it comes with a puzzle that players haven't quite been able to solve yet.
Niobe Labs is now live inside the game, and from what we've seen so far, the event consists of a puzzle located inside a secret cave in Earth's EDZ location. According to Bungie, a new forge called the Bergusia will be unlocked for all players in the game upon the puzzle's completion, similar to the way the first "Last Wish" raid team affected the Destiny 2 world after defeating Riven.
Advertisement
Is there more to Niobe Labs after the puzzle is cracked? That remains to be seen. Unfortunately, as of press time, no one's been able to reach that point. A few fireteams in the game have experienced success in that they've at least made some pleasant sounds occur trying to solve the puzzle. But no one's quite been able to make sense of whether the sound was actually good or bad, or if it did anything in the way of progress.
But players can at least look forward to the potential for some new guns from Bergusia once it's unlocked. The three previous forges that have been unlocked as part of the Black Armory DLC have introduced a slew of new weapons, including a machine gun, a sniper rifle, a bow, an auto rifle, a hand cannon, a pulse rifle, and a sword. Some have speculated that one or more of the yet-to-be-discovered exotic weapons in the game could be earned in the Bergusia forge, or that, perhaps, the forge could kick off a larger questline for those items.
Advertisement
Aside from Niobe Labs, Destiny 2 players have some additional content to look forward to in the pipeline. A new exotic quest called "The Draw" is scheduled to drop on Jan. 29. And "Crimson Days," the game's Valentine's Day event, is slated for Feb. 5 and will be open to all players, regardless of whether or not they purchased the Destiny 2: Forsaken Annual Pass.